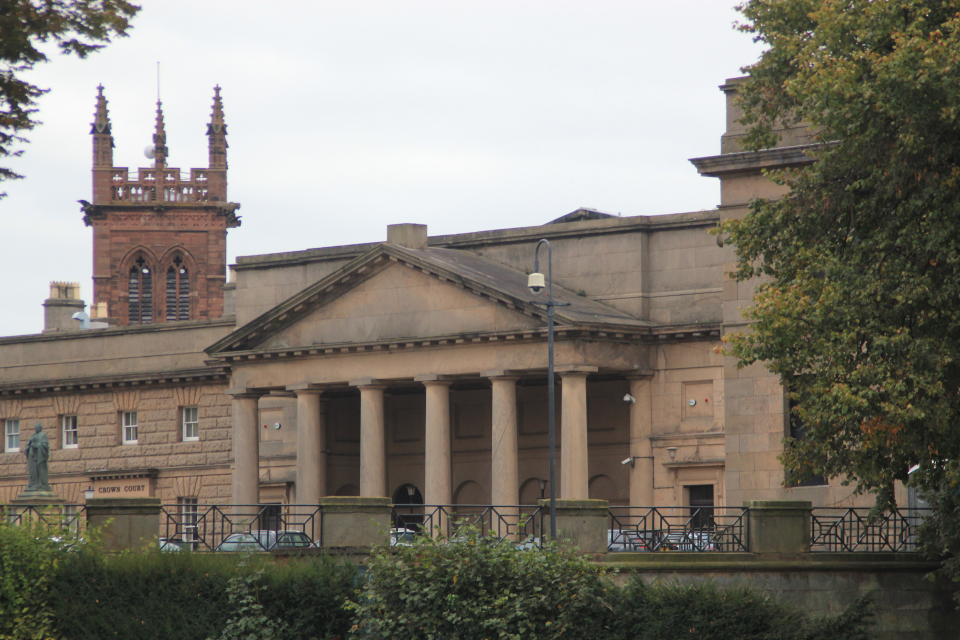 £15m spent on more than 450 improvement projects
More than 200 courts have benefitted
In addition to £81m spent on maintenance in 2018/19
Working in conjunction with the senior judiciary to identify priority projects, more than 450 improvements have been completed following the funding allocated in last year's Budget.
This has already benefitted court users across England and Wales, with a number of works completed in the months since the announcement. These include:
Roof replacements and repairs – including at Chester Crown Court, a grade l listed building
Accessibility enhancements – such as lift replacements at Swansea Civil Justice Centre and Thames Magistrates' Court
Plumbing upgrades and repairs – new boilers were installed at Newton Abbot, Peterlee and Plymouth Magistrates' Courts
Redecoration projects – including at Leeds Combined Court where the courtroom was refurbished to improve comfort for all court users
Security improvements – a new entrance at Croydon Combined court has improved security and entry into the building
Justice Minister, Paul Maynard, said:
We want to provide the best possible experience for the victims, witnesses, staff and legal professionals that use our buildings every day.

From roof replacements to plumbing repairs, the wide-ranging nature of these works means that more court users up and down the country are able to benefit from improved and up to date buildings.
This funding comes on top of £81m already spent on maintenance of court and tribunal buildings last year. With many courts in historic buildings, regular improvement work is required to make sure comfort and security is maintained.
Court improvements sit alongside the government's ambitious £1bn court reform programme, which is bringing new technology and modern ways of working to the justice system.
This includes a new, fully accessible online civil money claims service giving the public the ability to make a small claim online – with more than 37,000 claims made since its launch in March and user satisfaction at 90%. Meanwhile a new online system for applying for divorce has cut errors in application forms from 40% to less than 1%.