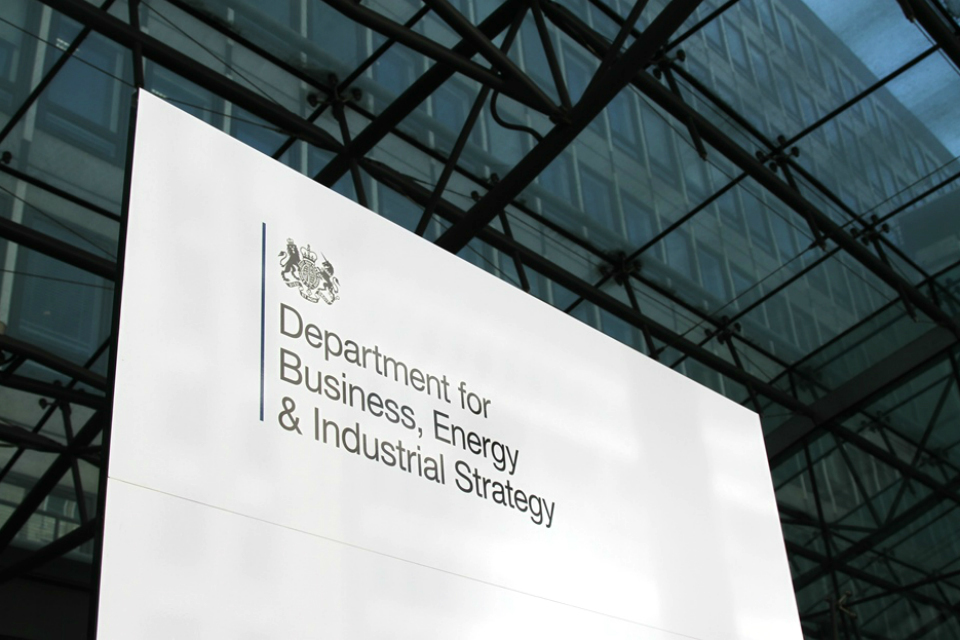 Businesses around the country are set to benefit from government-backed schemes to boost productivity
funding allocated to support management and leadership training for small businesses and place graduates into workplaces to tackle complex management issues
government review also outlines actions businesses can take to become more profitable and productive
Businesses will benefit from a £56 million funding boost to drive up productivity across the UK economy, Business Minister Kelly Tolhurst announced today (Tuesday 5 November).
The funding, announced at Budget 2018, supports the findings of a joint report by the Department for Business, Energy and Industrial Strategy (BEIS) and HM Treasury, published today, which sets out 10 key actions that will support businesses to become more productive. It finds that businesses of all sizes that embrace the best leadership and management models and techniques, as well as adopting tried-and-tested technologies, are more profitable, productive and are better to work for. The review advises businesses to:
enhance leadership skills and drive up good management practices in SME business leaders
harness the benefits of technology, such as on-line accountancy software and customer relationship management (CRM) software
seek external support and advice from peers
benchmark their performance against their competitors using Be the Business' benchmarking tool to find out how to improve performance
To drive this forward, the support being made available to businesses includes:
11 million to create a Small Business Leadership Programme, to provide small business leaders with leadership training
£20 million to strengthen local networks to focus on business improvement, so that the UK's business leaders can learn from each other about management excellence and technology adoption. The support networks will be locally focussed to ensure local needs and priorities are considered
challenging the UK's leading businesses to sign up to a new Be the Business mentoring programme for SMEs
creating a partnership between the government, professional services firms, large banks and technology firms, to reach out to UK companies and support them to adopt new management practices and modern business tools. This outreach will focus on businesses that do not normally engage with government.
a further £25 million to expand Innovate UK's Knowledge Transfer Partnerships (KTP) programme, getting over 200 additional graduates with relevant skills placed into businesses with complex management issues to translate their research insights into business growth. There will be a dedicated management KTP round which will open on 12 December 2019 and closes on 19 February
The UK has some of the world's most productive businesses and has a strong business environment with up to 1,075 businesses starting every day. The UK ranks as one of the best places in the world to start and grow a business.
Small Business Minister Kelly Tolhurst said:
We are determined to make the UK the best place to work and start a business – and boosting productivity is key to that. As a former small business owner, I know how important it is to harness technology to make your business more productive and our review sets out crucial actions that businesses can take to boost their own productivity.

This £56 million of government funding will help businesses of all sizes seize the opportunities of scaling up in new markets when we leave the EU.
Simon Clarke, Exchequer Secretary to the Treasury, said:
We have created one of the most attractive business environments in the world with low taxes and our commitment to invest an additional £7 billion in R&D to unlock talent and opportunity. However, it's vital we do everything we can to help improve the UK's long-term productivity.

The Business Productivity Review forms a crucial part of our efforts to boost UK productivity and unlock the potential of people and places across UK.
Sir Charlie Mayfield, Chairman, Be the Business and John Lewis Partnership said:
Boosting business productivity is the single biggest issue facing the economy so I applaud the government's commitment to working with business to boost the UK's competitiveness.

Today's Business Productivity Review is an important next step in the direction set by the Industrial Strategy. Getting the economy match fit for the decade ahead requires business leaders to work smarter, not harder, so I welcome the Review's focus on firm-level change especially in developing leadership and technology adoption.
Industry Co-Chair of the Professional & Business Services Council and UK Chair Deloitte LLP, Nick Owen, said:
The Professional & Business Services Council (PBSC) welcomes the release of the government's Business Productivity Review (BPR). It is vital for a growing and competitive UK economy that business and government collaborate to close the productivity gap. The PBSC looks forward to exploring how it can work with government on the BPR's recommendations in support of driving greater UK productivity and SME growth.
In addition to the Review, the government has previously committed £9 million over 4 years for the Business Basics programme to test and evaluate new and innovative ways to support small businesses to improve their productivity. The latest round of funding is open until Wednesday 4 December.
The government also provides up to £18.6 million of funding to Be the Business to help SMEs better understand the simple changes they can make to raise their productivity levels by adopting best practice leadership and management techniques and making use of tried and tested technologies.
Today's Review and announcement of government-backed schemes to boost business productivity comes after a £88 million government investment, announced on 10 October, to support top researchers and analysts to explore how to turbocharge UK productivity levels as well as develop cutting-edge supercomputer software.
Notes to editors
About the Business Productivity Review
This Business Productivity Review has been jointly undertaken by the Department for Business, Energy and Industrial Strategy and HM Treasury, and focuses on the decisions and actions taken by businesses that affect their own productivity
the report published today is a response to the government's call for evidence which provided views on analysis of the role of leadership and management capability, technology adoption, and the private and public sector provision of business support in improving firm-level productivity
read the full review
About Be the Business
Be the Business is an independent charity chaired by Sir Charlie Mayfield and backed by some of the UK's leading businesses with the aim of building a movement of large and small businesses which want to improve their performance and share their experiences to help others do the same
Be the Business provides inspiration, practical tools and free resources for businesses to identify opportunities for improvement and develop proven approaches to boost their productivity through expert analysis and advice from the business community