Earlier this week the British Ambassador to Lithuania, Brian Olley, journeyed to Šeštokai to see the rail exchange point, where standard and broad gauge railways meet.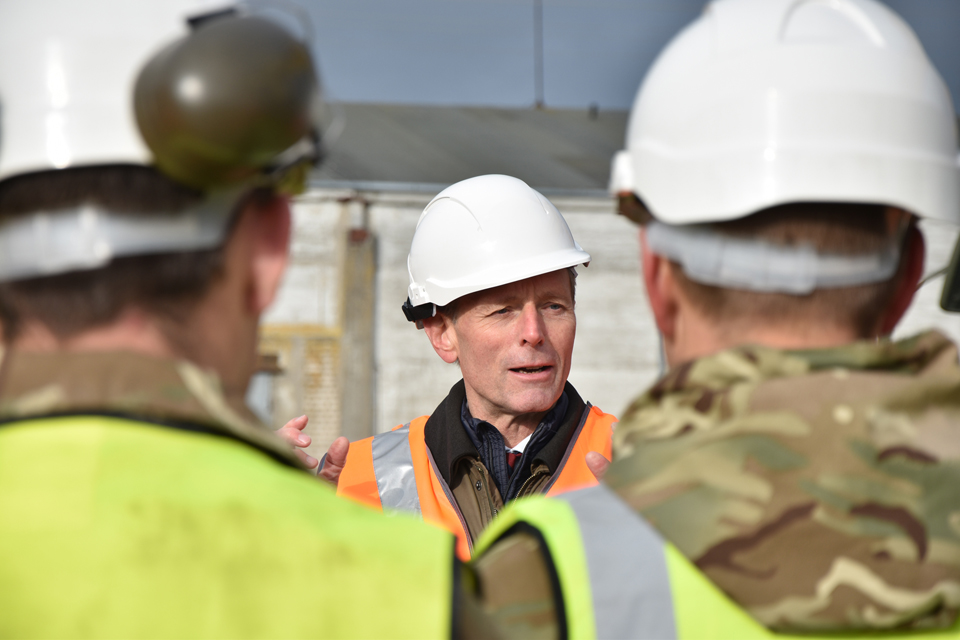 British Ambassador Brian Olley in Sestokai
'Tractable' is the British Army's name for the complex, large-scale movement by sea, rail, air and road move of a wide variety of armoured, combat-ready vehicles from the UK and Germany to the UK enhanced Forward Presence Battlegroup based in Tapa, Estonia. These will replace one-for-one the vehicles currently based there.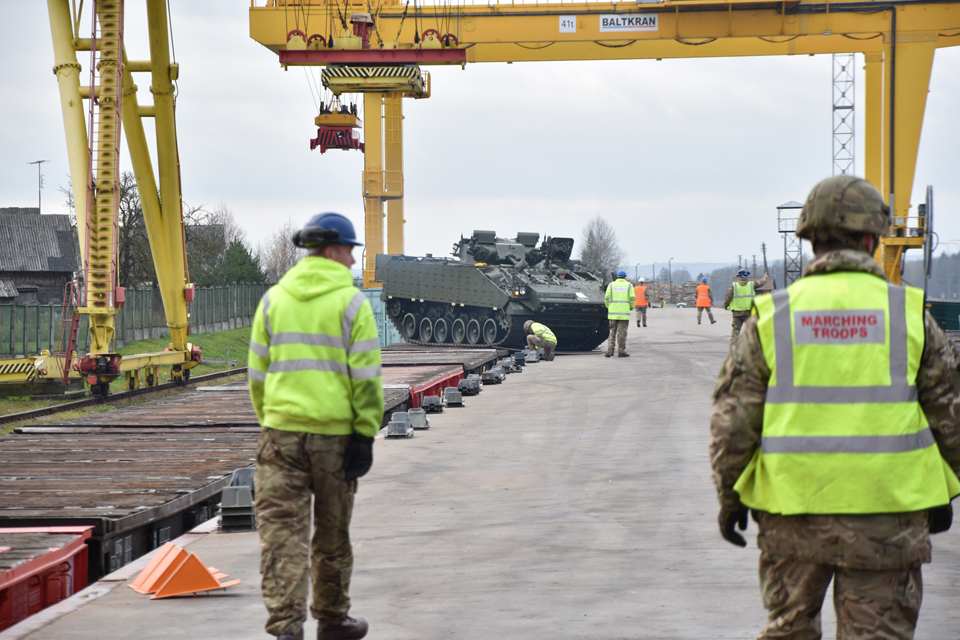 TRACTABLE in Sestokai
The Ambassador met at Šeštokai with Brigadier Jo Chestnutt, the Commander of 104 Logistic Support Brigade (UK). This brigade, in partnership with Lithuanian Railways, has been trans-loading a fleet of heavy armoured vehicles, which includes Challenger 2 main battle tanks, AS90 artillery weapons and Warrior infantry fighting vehicles and today were working hard alongside their Lithuanian military and civilian colleagues to get the vehicles on their way.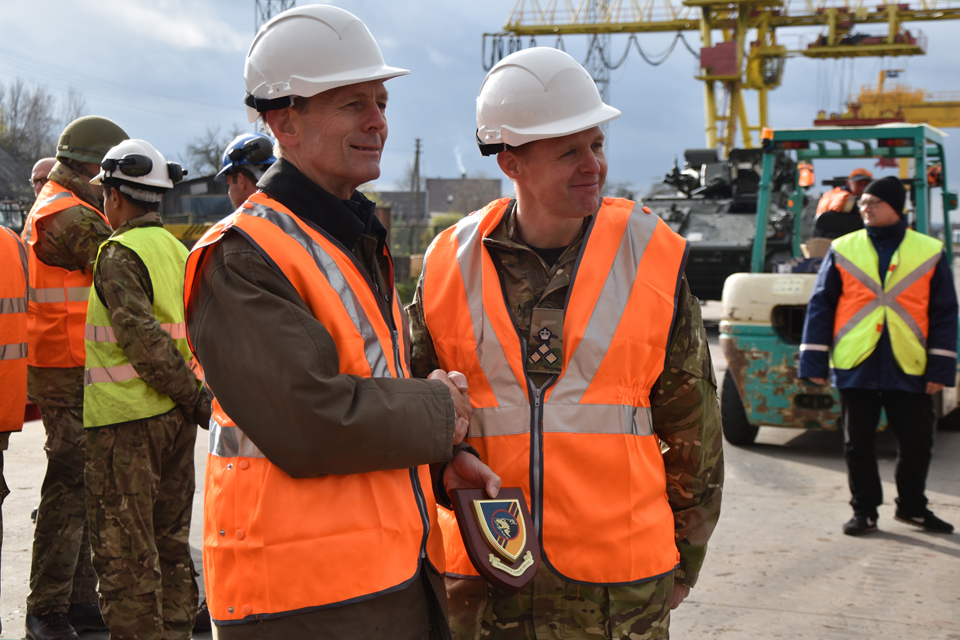 British Ambassador Brian Olley meets Brigadier Jo Chestnutt
The UK Defence Attache to Lithuania, Major Thomas O'Boy said:
This rotation of our vehicle fleet presented a unique opportunity to test military mobility across Europe, and in doing so, demonstrate the UK's commitment to the collective defence of Lithuania and our other NATO allies. I've been hugely impressed by the diligence and professionalism of both the Lithuanian and UK logistics planners.
Liaison officers were established in all of the countries: including in Vilnius, where Lieutenant Ross Turner has been embedded with the Lithuanian Defence Staff and NATO Force Integration Unit.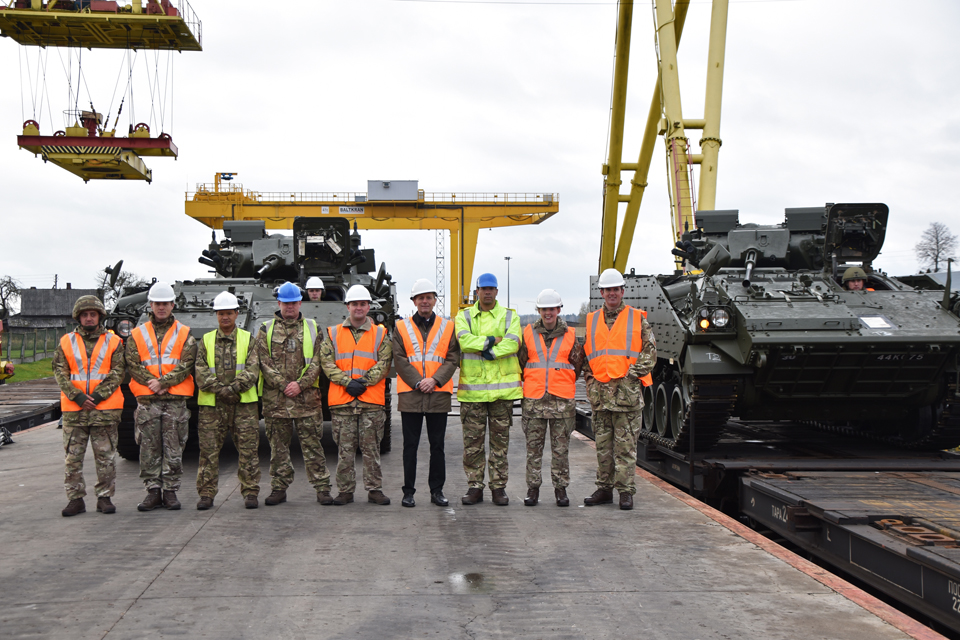 TRACTABLE crew in Sestokai