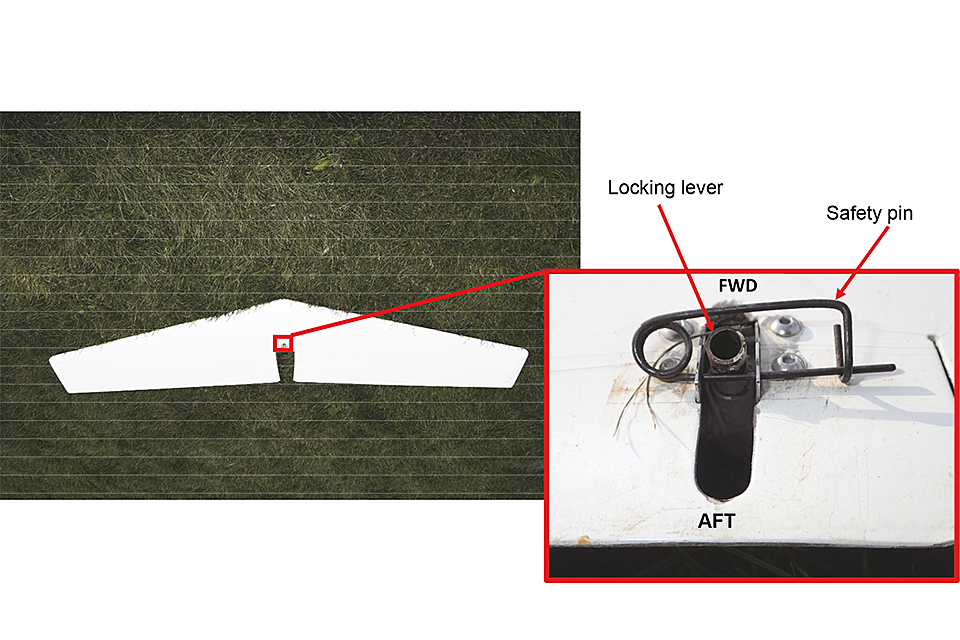 The glider was undertaking an aerotow launch at Gwernesney Airfield in Monmouthshire. During the early stages of the ground roll the horizontal tailplane detached from G-DDGX and fell to the ground. Club members assisting with the launch signalled for the takeoff to be aborted but the message did not reach the aerotow tug pilot; the accident pilot did not appear to hear or see the stop signals either. The glider became airborne and climbed rapidly, before the tow cable released and the aircraft's nose dropped. The glider descended steeply and struck the ground nose first. The pilot died five days later from complications related to injuries sustained in the accident.
The investigation determined that the tailplane had not been correctly attached when the glider was rigged and this was not detected prior to the flight. The precise manner in which the tailplane had been mis-rigged could not be determined.
Two Safety Recommendations are made relating to communication for glider launching and detecting incorrect alignment of tailplane locking features. In addition, the gliding club has undertaken several safety actions regarding launch signalling and detection of incorrect tailplane locking on other Standard Cirrus gliders.