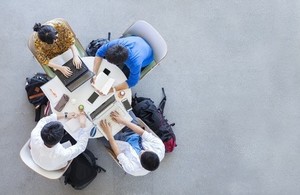 The ACMD is holding a series of public evidence gathering days across the UK to help inform 2 separate ACMD reports on young people's drug use and naloxone provision.
The aim of each day will be to collect evidence on both of these topics from stakeholders from across the UK. Four sessions are planned:
Belfast, Friday 14 February
Glasgow, Friday 27 March
London, Thursday 14 May
Cardiff, Wednesday 17 June
Please register your interest in attending or providing oral or written evidence to the ACMD Secretariat (ACMD@homeoffice.gov.uk) and provide us with a brief description of the organisation you represent, and the type of information you can provide for young people's drug use or naloxone provision.
Please be advised that attendance at each evidence gathering day is by registration only and spaces are limited.
Published 31 January 2020