Her Majesty's Ambassador in Ashgabat Mr Hugh Philpott hosted a networking event on 27 November 2020 bringing together alumni of our Chevening Programme with other alumni of Fulbright, Muskie and John Smith Trust Fellowships. The event also helped mark St Andrew's Day and welcome the newly arrived Deputy Head of Mission John Hamilton and his spouse Maxine Jones in Ashgabat.
The Ambassador highlighted the importance of scholarship programmes in shaping the future of young leaders around the world.
Thanks to the UK government's flagship "Chevening" programme, more than 80 citizens of Turkmenistan have studied at renowned British Universities over the past two decades. Ambassador Philpott said:
Bringing a variety of alumni from a range of scholarship programmes under one roof to interact and share experiences is something that I've long wanted to do.
SDG Ambassador Nataliya Chemayeva's made a presentation on climate change, the key issue of our age. Nataliya highlighted the key milestones on the road to the next major UN summit on Climate change taking place in Glasgow in November 2021 and linked this work to the UN's Sustainable Development Goals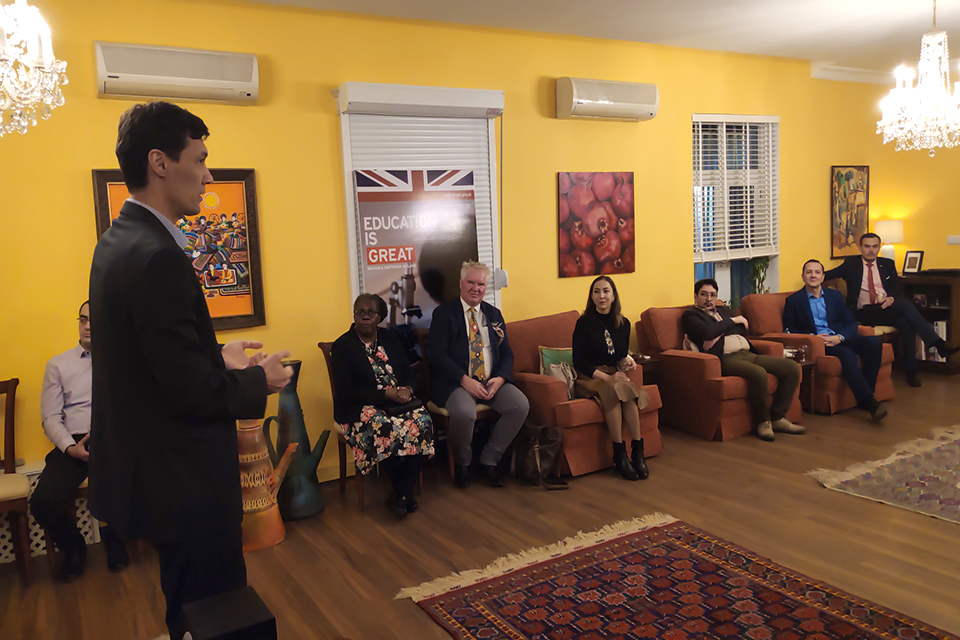 Building on that presentation a Chevening Alumni and Graduate of Cambridge University Mr Vepa Malikguliyev spoke about environmental aspects of businesses and how to be both profitable and responsible.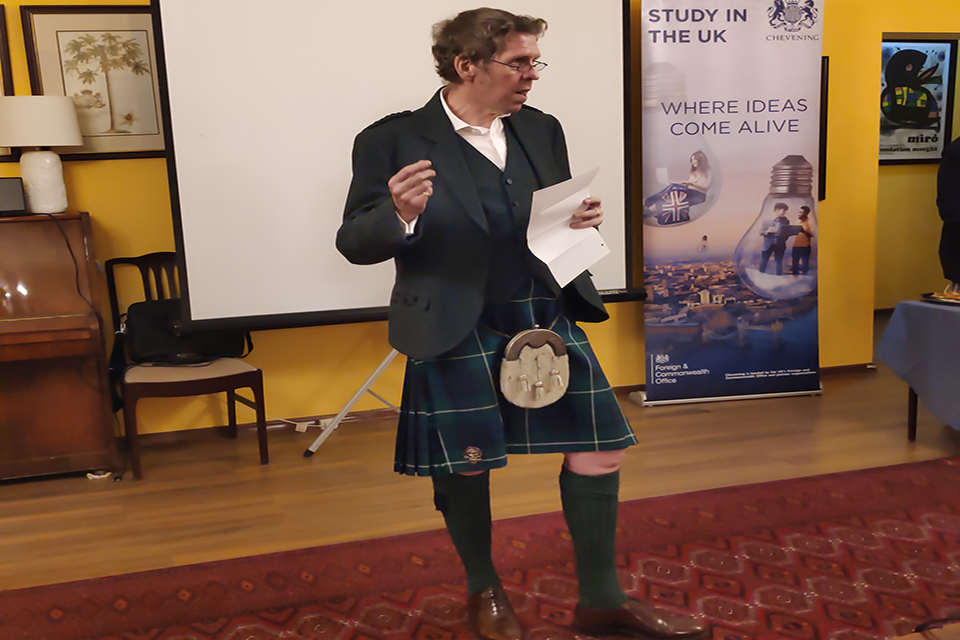 The Embassy's new Deputy Head Mr Hamilton's brought back memories of Scotland to all those who had studied there by wearing his traditional Scottish kilt. John spoke of his long involvement with the Chevening programme in many countries. He also shared some thoughts about the life and legacy of St Andrew and how this internationally acclaimed saint can continue to have a positive influence in building worldwide links.