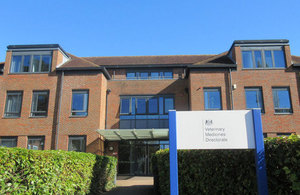 The notice was served to St Paul's Veterinary Clinic by a VMD inspector during a routine inspection.
The following contravened the Veterinary Medicines Regulation (VMR) 2013:
The administration of a veterinary medicinal product not in accordance with its marketing authorisation, contrary to Regulation 8 (Administration of the product) of the VMR.
The improvements required are:
The practice must provide procedures they will follow to ensure that broach limits are adhered to in the future.
Published 21 January 2020