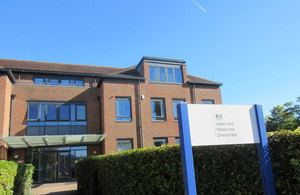 A parcel was detained and subsequently seized at the Border Force, Stansted Airport. This parcel was addressed to a residential premise in the UK and contained:
13 x 100ml Dexamethasone Injection 4.37mg/ml
These products intended for use in horses are not authorised products in the UK.
The medicines were seized under Regulation 25 (Importation of unauthorised veterinary medicinal products) of the Veterinary Medicines Regulations 2013.
Published 10 October 2019