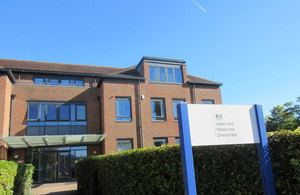 The following product was seized:
Animedazon Spray, 2.45% w/w.
Animedazon is a Prescription Only Medicine – Veterinary (POM-V) and is an antiseptic spray for the use on cattle, sheep and pigs.
Unauthorised possession and administration of POM-V veterinary medicines are offences under regulation 7 (Classification, supply and possession of the product) and regulation 8 (Administration of the product) of the Veterinary Medicines Regulations 2013.
Published 10 October 2019