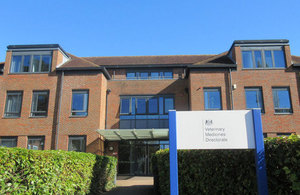 The following products were seized by a VMD inspector during a routine inspection of a veterinary practice:
7 x 100 tablet packs of Sucrabest 1g
Sucrabest 1g is a non-UK authorised human product. This product can only be administered under Schedule 4 (Administration of a veterinary medicinal product outside the terms of a marketing authorisation) of the Veterinary Medicines Regulations 2013 (VMR) by vets who hold a valid Special Import Certificate (SIC). No such certificate was held by this practice.
The possession of these products is an offence under regulation 26 (Possession of an unauthorised veterinary medicinal product) of the VMR
Published 28 November 2019