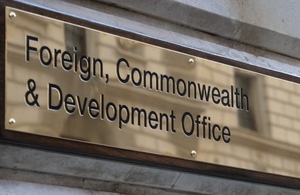 James Cleverly, Minister for the Middle East and North Africa, said:
I am appalled by today's attacks in Aden following the arrival of the new Yemeni Government. This government leads a country facing horrendous humanitarian crisis, economic turmoil and ongoing conflict alongside the coronavirus pandemic.

It has the UK's full support and I strongly condemn today's heinous acts, which have left innocent people dead and many more injured. My thoughts and sincere condolences are with all those affected.
Published 30 December 2020