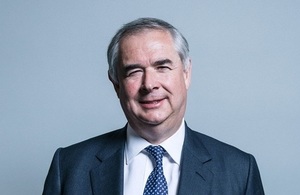 The Attorney General, Rt Hon Geoffrey Cox QC MP, has referred Reynhard Sinaga's sentence to the Court of Appeal under the Unduly Lenient Sentence (ULS) scheme.
Sinaga, 36, was sentenced at Manchester Crown Court on 6 January in a high-profile case which saw him receive life imprisonment with a minimum term of 30 years for 136 counts of rape.
Speaking about the case, the Attorney General said:
"After carefully considering the details of this case, I have decided to refer the sentence to the Court of Appeal.
"Sinaga carried out an egregious number of attacks, over a prolonged period of time causing substantial pain and psychological suffering to his victims.
"It is now for the court to decide whether to increase the sentence."
Note to editors
The Attorney General has referred Sinaga's sentence to the Court of Appeal as he thinks that a 'whole life order' should be considered. This means that the crime is so serious that the offender will never be released from prison.

Whole Life Orders are usually given only for the most serious cases of murder.
Published 16 January 2020