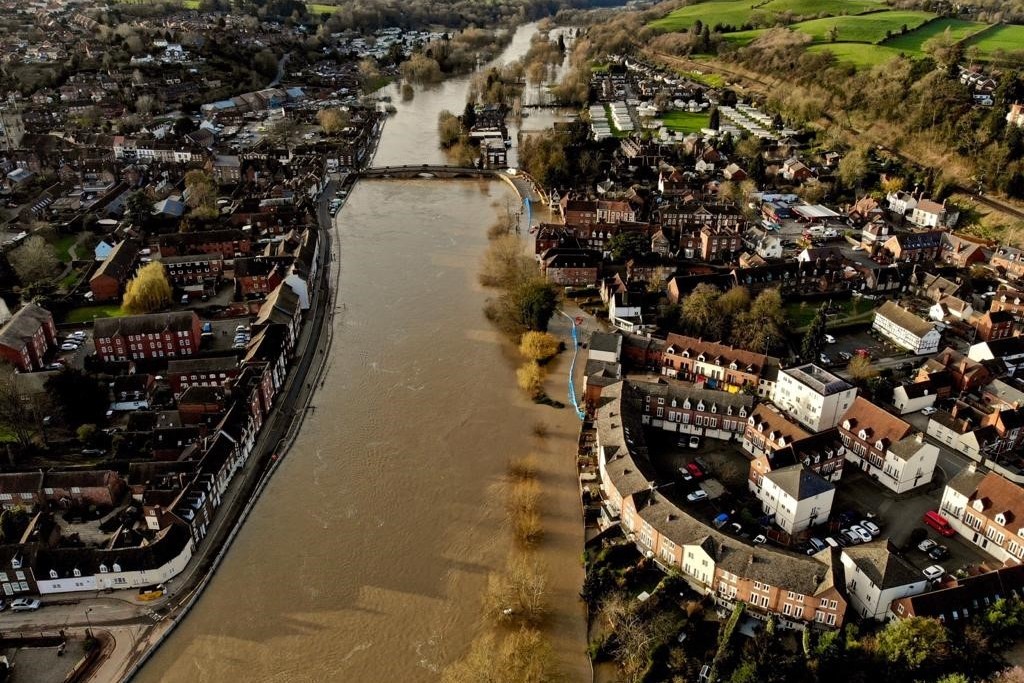 Government funding of £6.2 million for Beales Corner flood scheme
Local people urged to have say on proposals
Virtual event follows community 'drop in' last month
Local people are urged to have their say. With professional partners, we held a 'drop in' community event in Bewdley last month and the virtual display remains available for people to 'visit' any time up until 30 May 2022.
Over the years a number of technical assessments have taken place to explore the possibility of a flood defence scheme at Beales Corner in Bewdley. In July last year, the Government allocated £6.2 million of growth funding which made the possibility of a scheme more viable.
Anthony Perry, Operations Manager for the West Midlands Environment Agency, said:
We're very keen to hear feedback from local people to help us shape the final proposals that will then form part of the planning application later this year.

We are still assessing technical options, but any permanent defences are likely to follow a similar line to the temporary barriers, and our aim is to achieve the same level of flood protection as the Severnside Flood Scheme on the opposite bank of the river.
There are several issues to work through, such as securing planning approval, historic consents and managing the large number of utilities that are located along the potential route of any flood defence.
The Environment Agency, together with all partners are committed to driving forward the delivery of this project
Anthony Perry adds:
We aim to make best possible use of the public money available and seek to maximise funding available through working in partnership.
You can view the draft proposals using the following link:
https://bealesfrms.virtual-engage.com/
Residents and local groups are reminded if they would like to receive our newsletter and updates, they should email contact details to BLBFRMS@environment-agency.gov.uk.
Alternatively, they can call our National Customer Contact Centre during office hours on 03708 506 506 and they will be added to our mailing list.