On 25 July, the British Embassy Ashgabat and the United Nations Development Programme (UNDP) signed two agreements to support the Office of the Human Rights Ombudswoman of Turkmenistan and to support people with disabilities by encouraging the private sector to offer them employment. These two initiatives build on the British Embassy's existing and successful partnership with the UNDP.
The project to promote opportunities for people with disabilities is a continuation of UNDP's 2018 initiative to support a career fair for the disabled. The fair was preceded by a three-day course on CV writing and interview skills and attracted over 80 participants, including representatives of commercial companies.
The new project will extend the programme to the Dashoguz and Lebap regions of Turkmenistan, again putting potential employees and employers in contact with each other. It will culminate with a Christmas bazaar in December in the UN Building, where people with disabilities will have the opportunity to showcase and sell their handmade artworks.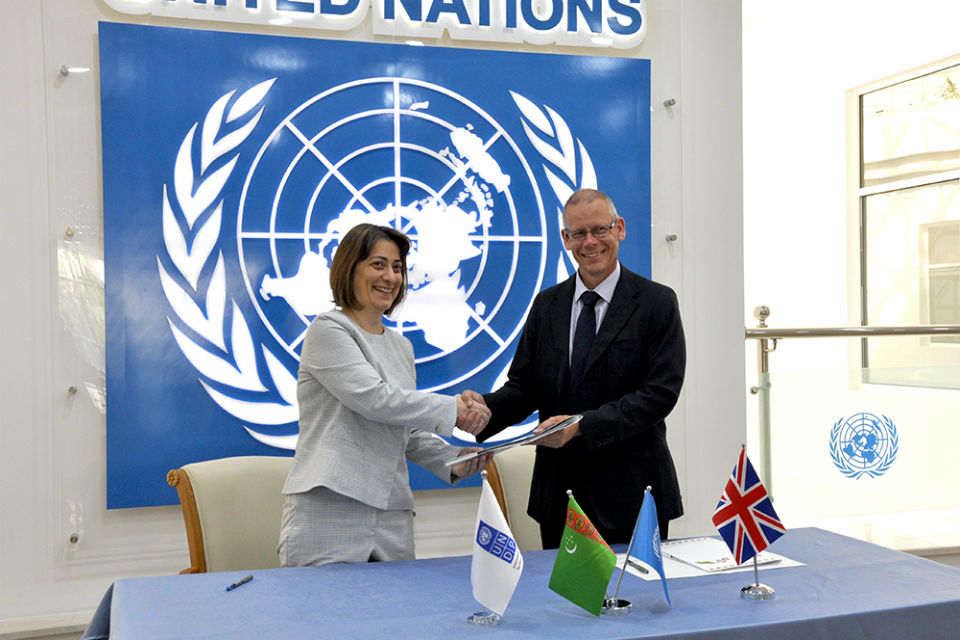 The second project is aimed at increasing the effectiveness of the Human Rights Ombudswoman's Office and helping it to qualify for accreditation from the Global Alliance of National Human Rights Institutions (GANHRI). This will build on the success of earlier UNDP-British Embassy joint projects to assist the Turkmen government in implementing its National Human Rights Action Plan 2016-2020.
David Pert, Deputy Head of Mission, said:
we are proud to continue our cooperation with UNDP through these very important projects which aim to support human rights, prosperity and stability in Turkmenistan.