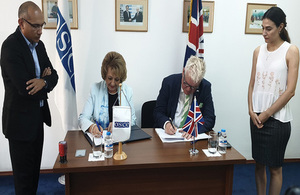 The UK is supporting gender mainstreaming in Turkmenistan. New British Ambassador, HE Hugh Philpott, was pleased to sign the MOU with OSCE Centre in Ashgabat to conduct a three-day joint Turkmen-Afghan gender mainstreaming workshop for security officials from the both countries.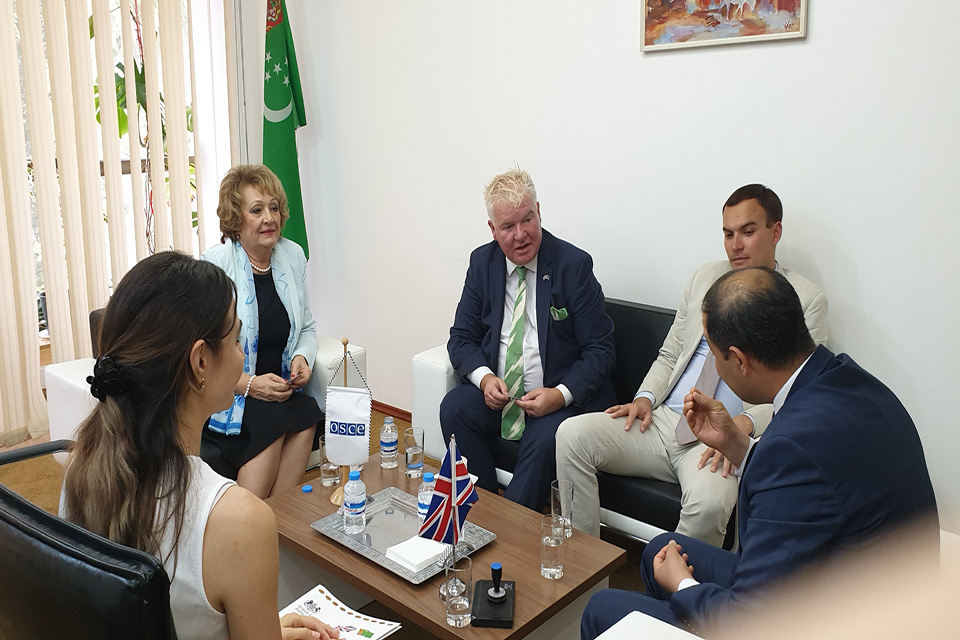 British Embassy supports women's empowerment and gender sinsitivity
Promoting women employment in non-traditional areas such as the military and law enforcement and retaining them in the workplace requires due consideration to be given to the specific needs of women. The aim of the workshop is to promote gender mainstreaming in mostly male-dominated security sectors of Turkmenistan and Afghanistan and to equip the security officials with the knowledge and skills to maintain gender sensitivity in their work.
Through partnering with OSCE and UN, the British Embassy in Turkmenistan will continue its ongoing support to the government of Turkmenistan in its efforts to implement the National Action Plan of Turkmenistan on Gender Equality for the period 2015-2020.
Published 8 October 2019