The British Ambassador to Paraguay Ramin Navai, and the British Embassy in Asuncion will offer a symbolic virtual event, on occasion of the 95th anniversary of Her Majesty Queen Elizabeth II. The event will begin on June 17 with the broadcast of a video message by Ambassador Navai, and will feature symbolic virtual events that will take place until June 29. People can access the video of the message on the Embassy's YouTube page as well as its Facebook page.
Video message of Ambassador Navai for the Queen's birthday party
In addition to Ambassador Navai's video message, the British Embassy will be sharing other audiovisual materials and thematic content related to the event. These materials include a recorded message from His Royal Highness Prince Charles of Wales, who will present the environmental initiative "Queen's Green Canopy" for the Queen's Platinum Jubilee, taking place in 2022.
The Embassy will also offer social media raffles for a themed box prepared for the birthday of Her Majesty, and some commemorative products from the UK. The celebrations will culminate on June 29 with an exclusive tour through the British parliament, free of charge.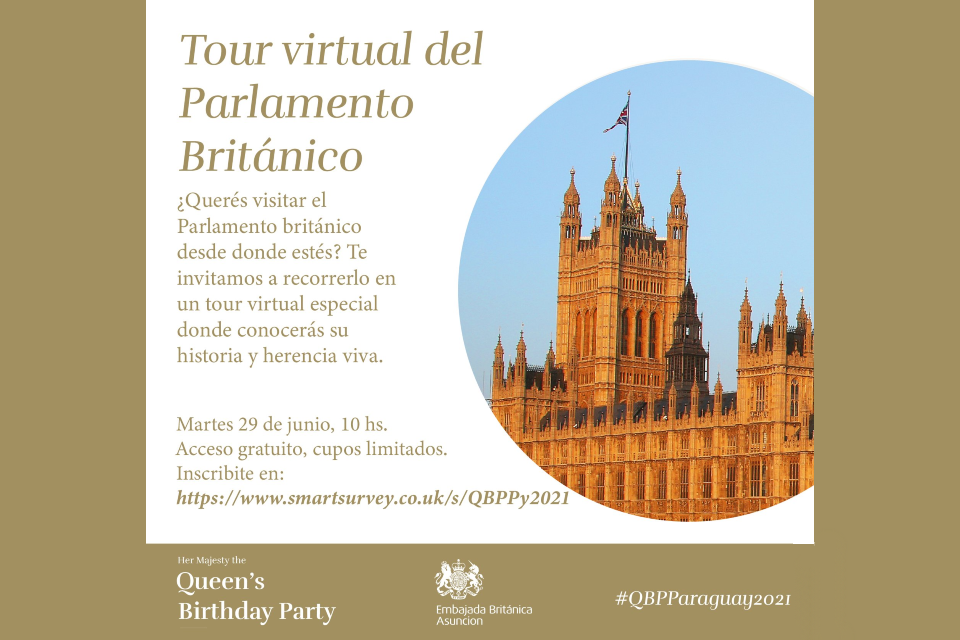 To register for the Parliament tour, which has limited spaces, you can access this link.
Embassies and High Comissions around the world celebrate Her Majesty's birthday around worldwide, representing the British government. In light of the changes brought about by the coronavirus pandemic, new ways of celebrating have emerged in every corner of the world.
For the British Embassy in Asuncion, this become the perfect opportunity to extend the celebration beyond the country's capital. Ambassador Ramin Navai commented:
While we can't enjoy this occasion together and in person, a great advantage of doing it virtually is that many more people in Paraguay can join us on this special day. (…)

I would like to make a special welcome to those of you listening in, especially from outside of Asunción.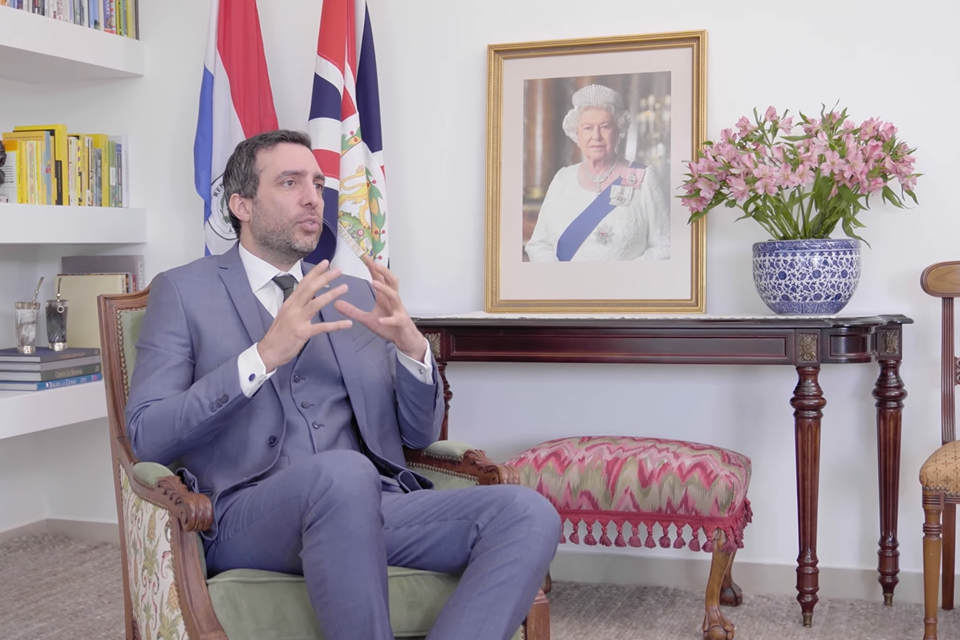 The event has the support of British companies in Paraguay, as well as friendly companies that accompany the celebration of The Queen's Birthday. In this edition, we have ACE S.A.C. for the British brands Land Rover and Jaguar; DIAGEO Paraguay; Wines and Spirits; and in addition to the above, we count on the local companies Monalisa Paraguay, and AJ Vierci.
The events seeks to celebrate Her Majesty as well as strengthen the bonds of friendship between Paraguay and the United Kingdom. Ambassador Navai concluded his video message by saying:
I reiterate my commitment, and that of the Embassy's and the United Kingdom, to continue to strengthen our commercial, cultural, educational and people-to-people relations with Paraguay.

This enormous challenge that we face, we face together, and we will resolve it, hopefully in the best and shortest possible time, and we will all meet again soon.