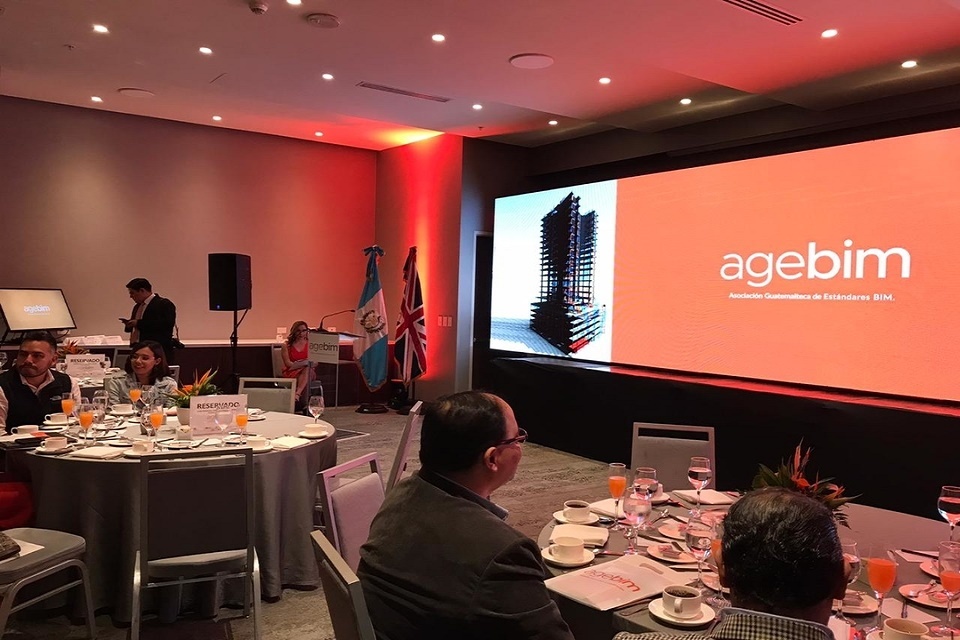 The Building Information Modelling (BIM) is a process for creating and managing information during a construction project across the entire lifecycle of the project. One of the key outputs of this process is the digital description of every aspect of the built asset. It enables those who interact with the project to optimize their actions, improve transparency and account for resources.
The British Embassy believes that the infrastructure and construction sectors can be engines for social development and economic prosperity in Guatemala. To this extent, the newly formed AGEBIM will encourage dialogue between Government, private sector, and academia to help build a digital economy to deliver and manage infrastructure in the country.
The British Government has implemented BIM since 2011 and working closely with other partners, created the Centre for Digital Built Britain –an organization that focusses on delivering policy and practical insights that will enable the exploitation of new and emerging technologies, and data analysis to enhance the natural and built environment.
Speakers at the event included; the British Embassy's Deputy Head of Mission, Barbara Amono-Oceng; and the President of the board of AGEBIM, Alejandro Monterroso. Amongst other guests, representatives of the private sector, Municipality of Guatemala, Guatemalan Chamber of Construction, and members of universities, including deans of architecture and engineering faculties.