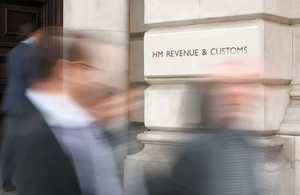 The estate agent
Dowen Estate Agents is a business based in the North East of England. It has 8 branches covering the mid North East from the coast to the A1 corridor. It was founded in 1982 by Managing Director Denis Dowen. Denis shares his experience of Making Tax Digital for VAT:
When I first learned that Making Tax Digital was becoming mandatory for businesses above the VAT threshold, I admit I was sceptical. As a business dealing in property sales, purchases, auctions and property management there are a great deal of transactions to track from a VAT perspective, and I certainly did not want the process to become overly complicated.
However, I learned more about MTD for VAT on GOV.UK and I spoke to my accountant. I soon realised that as we already kept many financial records digitally, signing up to MTD and submitting via MTD for VAT was the next natural step for us. I found the process relatively straightforward and it did not take long to become business as usual across the business.
MTD also acted as a catalyst for the expansion of our digital record keeping. Having been in business almost 40 years, we did have considerable paper-based records. However, we moved more and more of these to a digital basis and saw many immediate benefits – not just the instant accessibility of records across our branches, but also the time it freed up for colleagues as they accessed records easily and immediately. At the end of the day, anything that frees up resource so our staff can focus all their time on providing a 5-star service to our customers is very welcome.