Chevening scholarship presentations, which kicked off in Ashgabat on Monday 30 September, have now completed a short tour in the city of Mary after delivering a successful presentation to the students of the Dashoguz Institute of Agriculture on Tuesday, 1 October 2019.
In addition to finding out invaluable information about the UK government's flagship programme, young and talented students from remote cities took the opportunity to interact with the newly-arrived British Ambassador. Speaking at the Agriculture Institute in Dashoguz and Institute of Energy in Mary cities, Ambassador Philpott highlighted the importance of education and encouraged interested students to benefit from world class education opportunities in the UK.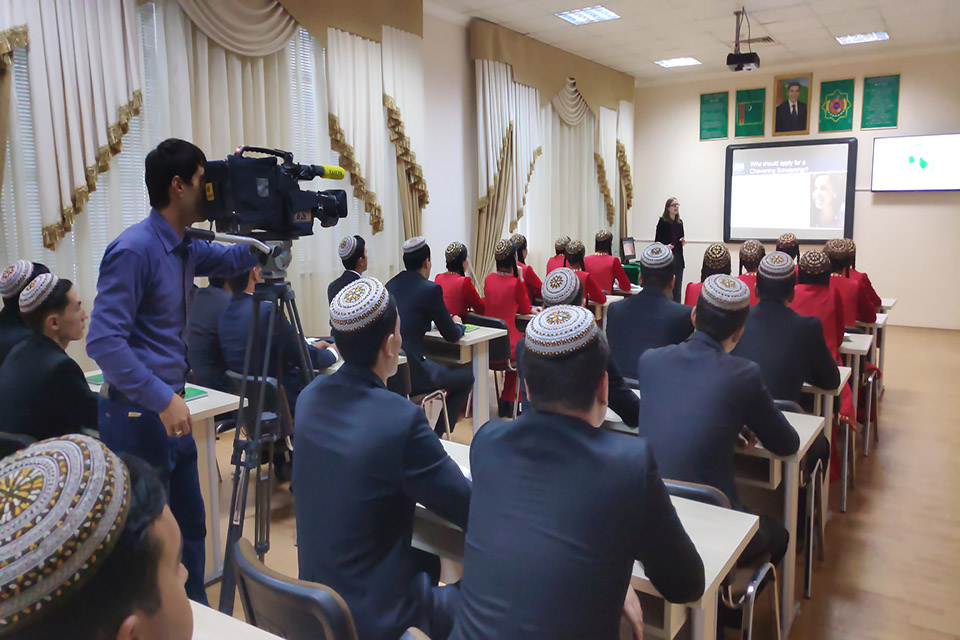 Chevening in Dashoguz
A presentation dedicated to the visitors of the American Corner in Mary was another key element of the Embassy's combined trips to these cities. A number of Chevening presentations, delivered to Turkmen students by Rebekah Palmer, International Liaison Officer from the Chevening Secretariat, helped potential candidates to understand clearly what Chevening is about, its criteria and requirements.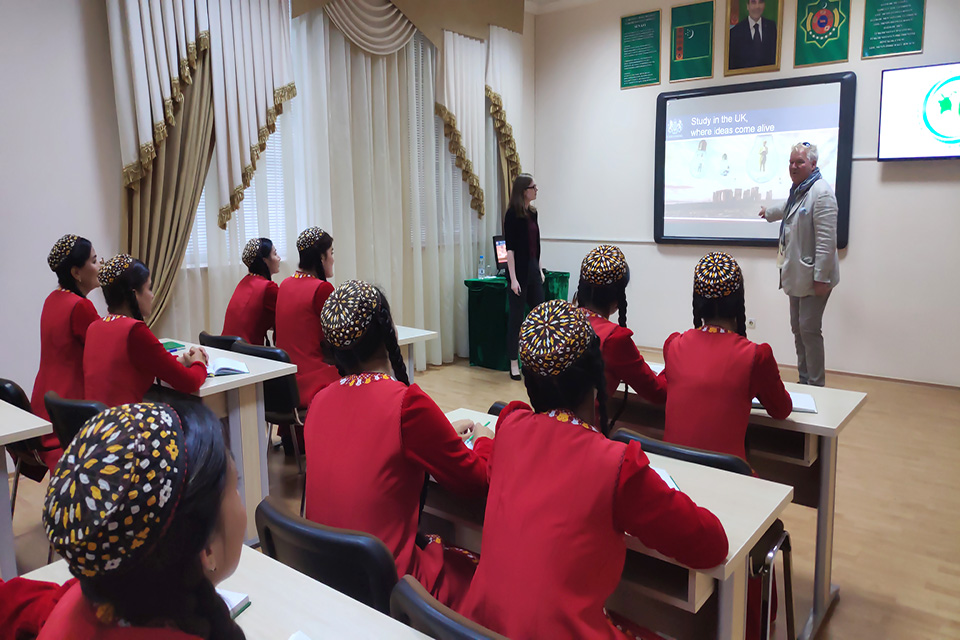 Chevening in Dashoguz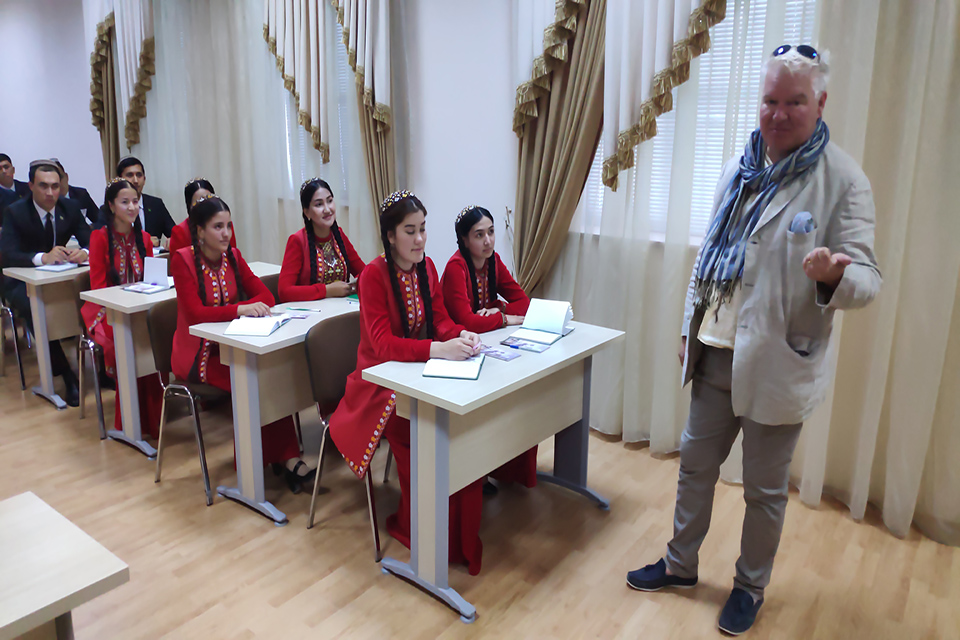 Chevening in Dashoguz
Chevening applications are currently open until 5 November 2019. If you're undecided, and would like to find out more please join us at our next presentation at the American Embassy's Information and Resource Centre in Ashgabat on Thursday, 24 October 2019.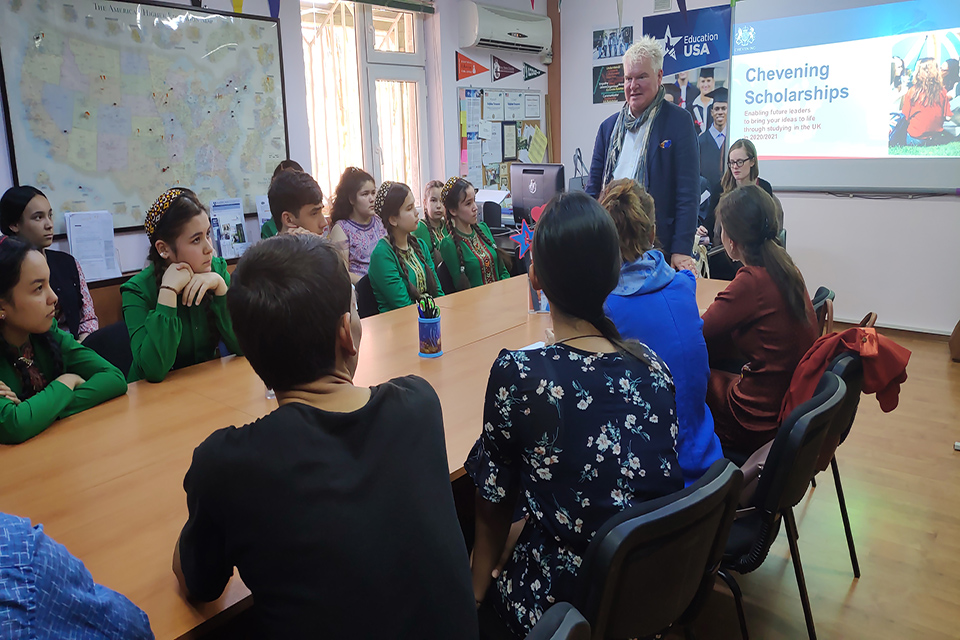 Chevening in Mary