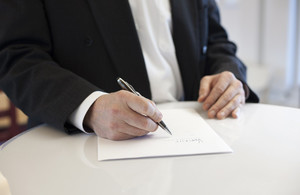 The 2018 Standard Civil Contract commenced on 1 September 2018 and was due to end on 31 August 2021.
The contract will now be extended for a year and will end on the 31 August 2022.
The Standard Civil Contract 2018 is the contract between the Legal Aid Agency (LAA) and providers for the provision of face-to-face civil legal aid in England and Wales.
The standard terms underpin the commercial relationship between the LAA and providers.
Further information
Standard Civil Contract 2018 – versions of the 2018 civil contract documents are available on GOV.UK
Published 21 January 2021