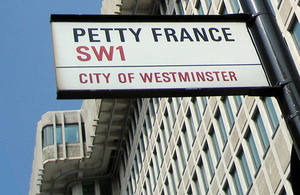 This follows a review in 2018, which discovered fees in certain proceedings had been unintentionally set above cost and fulfils the Government's intention to refund anyone that was owed money. The refund scheme also covers specific fees that the Ministry of Justice has identified as having been mischarged – either where the wrong fee was charged or incorrectly applied.
As part of our ongoing improvements we are making to the justice system, we will continue to annually review the level at which court fees are set, including the methodology for setting those fees, to minimise the risk of this issue re-occurring in future.
More details on the cases affected and how to apply can be found on the GOV.UK guidance page.
Published 16 January 2020