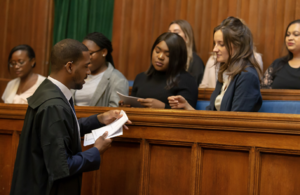 A new payment fee to cover work completed for sending hearings is being introduced on 19 October 2020.
Online guidance is now available on how to claim this fee.
The changes will come into effect for magistrates' court representation orders on or after 19 October 2020.
Why is this happening now?
The new fee payment applies to cases sent to the Crown Court for trial. It is part of the package of accelerated measures under the criminal legal aid review (CLAR).
Where can I find out more?
Further information
Standard Crime Contract 2017 – see the previously published new section in chapter 10 for draft amendments covering the fee
Criminal Legal Aid (Remuneration) (Amendment) Regulations 2020 – to view regulatory changes introducing new fee
Criminal Legal Aid Review – MOJ consultation hub
Published 14 October 2020