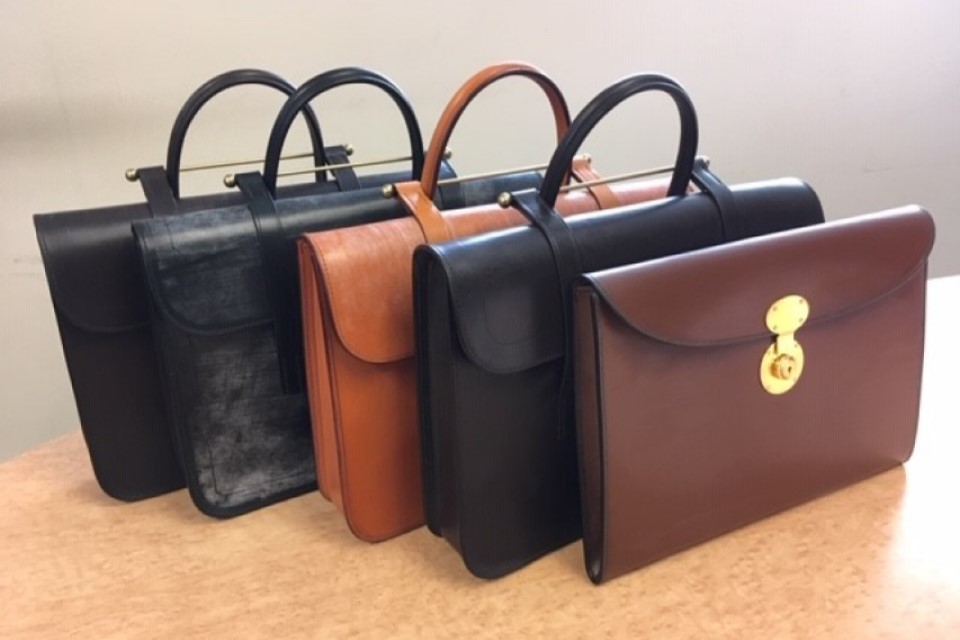 Handstitched in the grounds of the Cholmondeley Castle, Rutherfords' made-to-order leather bags are experiencing unprecedented demand, resulting in the business recording a 400% increase in sales on last year. With the Japanese market accounting for 70% of sales revenue, the export market has been crucial to its success.
What started as a hobby in 2012 for Rutherfords' founder Alex Hughes soon became a quest to revive the almost forgotten art of handmaking English bridle leather goods.
Employing techniques and tools dating back 100 years, the former lawyer combined her husband's engineering background with meticulous hand-finished elements that give each piece its character and history. Today Alex employs 4 leatherworkers and has developed an apprenticeship programme with the University of Chester for fashion and design undergraduates.
Rutherfords sought advice from the Department for International Trade on how to export safely during the Coronavirus pandemic. The business managed to create a socially distanced work environment, allowing it to fulfil orders from Japan and also enter new markets in the US and Europe, doubling their exporting destinations from 4 to 8 countries as online sales took off.
Alex Hughes, Founder of Rutherfords, said:
After completing a two-year apprenticeship with one of the UK's top leather craftsmen, I knew I wanted this passage of knowledge to lay the foundations of the business.

Leather luxury items often become family heirlooms and every piece we stitch together needs to encapsulate that sense of devotion. That sentiment transcends the business and I hope one day I'll be passing Rutherfords on to our talented team so they can keep the name and craft alive for many years to come.

Anyone thinking of starting a small business has to be outward-looking, and working with the Department for International Trade (DIT) made exporting our products abroad so much easier. I would encourage businesses to contact DIT to understand how rewarding exporting can be, as it certainly helped us in Japan and subsequent markets.

A trade deal with Japan will assist us in reducing our tariff and non-tariff barriers to continue to expand our presence abroad.
Rutherfords has been working with the Department for International Trade since 2018, to maximise its exporting strategy and facilitate the logistics of shipping to Japan.
Earlier this week, International Trade Secretary Liz Truss announced the start of trade negotiations with Japan, with manufacturers of textiles and clothing among the UK industries expected to be some of the biggest winners of lowering trade barriers with Japan.
International Trade Secretary Liz Truss said:
Rutherfords is an example of how much a small business can benefit from exporting and how much more it could benefit from a Free Trade Agreement with Japan.

Japan is one of our largest trading partners, and a new trade deal will help to increase exporting opportunities, boost investment and create more jobs.
In the year to March 2020, the UK exported £1.6 million worth of leather bags to Japan, an increase of 14.1% on the previous 12 months, with Japan placing in the top 5 export destinations for UK leather bags.