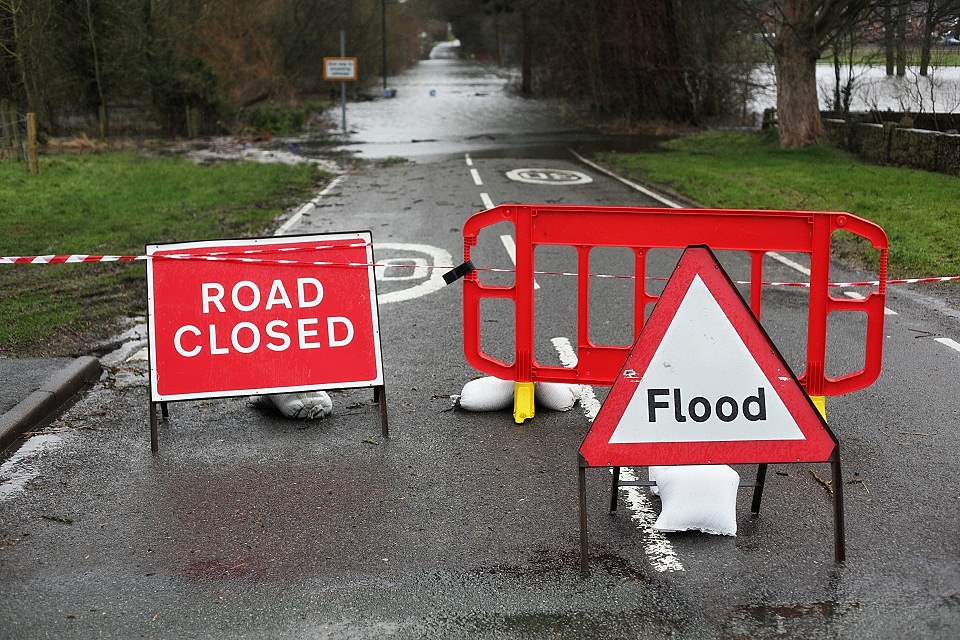 Flood warnings remain in place for parts of Yorkshire and along the River Severn this week, as the Environment Agency (EA) continues its 24/7 operational response in communities affected by flooding.
Despite lower rainfall amounts forecast for this week, people are encouraged to be vigilant and remain prepared to take action if needed.
Ongoing impacts are expected to affect the lower River Aire washlands in Yorkshire over the course of this week with minor flooding expected along the River Ouse in York until Wednesday. Flooding will also continue along parts of the River Severn over the next few days.
According to new Met Office statistics, February 2020 has been the wettest February on record for England. It has also been the fifth wettest of any calendar month since 1862. Provisional figures show that 15 rivers in the Midlands, Yorkshire and Lancashire recorded their highest ever levels during or triggered by Storm Ciara and Storm Dennis.
Since the start of Storm Dennis, up to 1,000 Environment Agency staff per day have been mobilised on the ground to issue flood warnings, operate flood defences and temporary pumps, clear debris from rivers, inspect damaged flood defences and make repairs. Over the course of this winter, 127,000 properties have been protected by flood defences.
On the Lower Aire and Lower Ouse, pumping is underway to accelerate the emptying of the washlands into the rivers Aire and Don. Levels in these washlands are slowly dropping but will likely remain high for some time. Teams are also pumping flood water at East Cowick to divert water from properties and monitoring the situation at Hirst Courtney, Temple Hirst, Snaith, East Cowick and West Cowick.
In the West Midlands, repairs have been completed to the flood barriers deployed at Beales Corner, Bewdley and Ironbridge.
As of 2.45pm today (Monday 2 March) there were 74 flood warnings, meaning that flooding is expected; and 126 flood alerts, meaning that flooding is possible, in places across the country.
Toby Willison, Executive Director of Operations at the Environment Agency, said:
We have seen exceptionally wet weather in February with record rainfall and river levels. Although weather conditions have begun to stabilise, we are not out of the woods completely, particularly in areas in Yorkshire and in areas along River Severn. There is no room for complacency, people need to continue to be cautious and take the advice of emergency services.

Environment Agency teams are on the ground to pump away flood water and have made urgent repairs to temporary barriers. Our focus is on the Lower Aire and Lower Ouse where flood risk remains high, with particular focus on Hirst Courtney, Temple Hirst, Snaith, East Cowickand West Cowick.

We need to prepare for more periods of extreme weather like this and I'd urge the public to be aware of their flood risk, sign up to flood warnings, make a flood plan and not to drive or walk through flood water.
The public can keep up to date with the latest safety advice, call Floodline on 0345 988 1188, follow @EnvAgency on Twitter, or check GOV.UK for the latest flood updates.