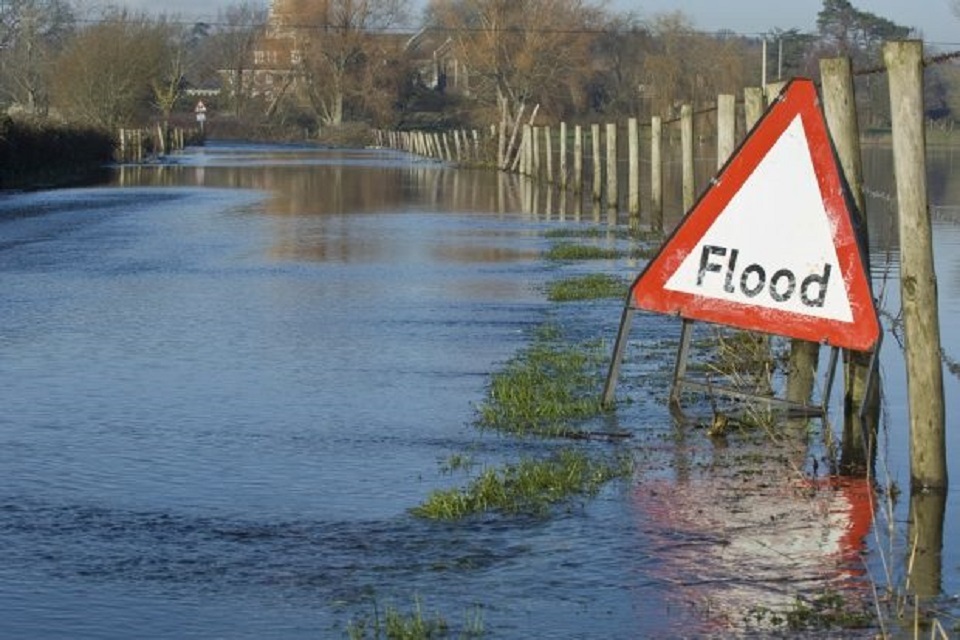 Heavy rain from Storm Christoph falling on already saturated ground has continued to affect parts of northern, central and eastern England, leading to a significant risk of flooding in a number of areas.
As of 2.30pm on Wednesday 20 January 2021 there are 65 flood warnings, meaning that flooding is expected, and 187 flood alerts, meaning that flooding is possible. However, it is expected for this number to continue to increase in the next 24 hours.
Rainfall reached record levels on Tuesday – the wettest January day for Rochdale (46.8mm), Preston (Preston 43.6 mm) and Stonyhurst (43.8mm) in Lancashire since 1954.
People living in the North West, Yorkshire and the Midlands are being urged to prepare for the risk of significant flooding for the rest of this week. The public should sign up to flood warnings and check the latest safety advice as heavy downpours are likely to fall on saturated ground.
The Environment Agency is continuing to work around the clock with partner agencies to help reduce the risk and already more than 600 properties have been protected, with this figure expected to rise. Teams are operating flood defences, flood storage reservoirs and putting up temporary barriers where needed to help protect communities.
Craig Woolhouse, Flood Duty Manager at the Environment Agency, said:
More heavy rain falling on already saturated ground is likely to bring significant surface and river water flooding to parts of the North West of England, Yorkshire and the Midlands today, tomorrow (Thursday) and into the weekend, which could cause damage to buildings in some communities.

There's also a chance of localised flooding of land and roads across parts of the southeast of England on Saturday due to further rain.

Environment Agency teams are out on the ground clearing grilles, screens and closing flood barriers. We urge people to keep away from swollen rivers and not to drive through flood water – it is often deeper than it looks and just 30cm of flowing water is enough to float your car.   

People should check their flood risk, sign up for free flood warnings and keep up to date with the latest situation at via Gov.uk or follow @EnvAgency on Twitter for the latest flood updates.
Met Office Chief Meteorologist Neil Armstrong, said:
Storm Christoph will bring a mix of notable weather hazards across the UK over the next few days. Some locations in central Northern England and Wales could see a month's rain fall in just a couple of days, with up to 200mm possible over higher ground, presenting a real threat of flooding.

As the system moves away into the North Sea on Wednesday night and Thursday morning we start to see the potential for hazardous snow as cold air is pulled across the UK from the north west with up to 30cm possible in parts of Scotland. With cold air across the UK temperatures will drop as we move into the weekend with a return to overnight frosts for many.
Evacuating people from their homes is a multi-agency decision where all risks are considered. Preparations for evacuations and to create Covid-secure rest centres will have been made by the relevant agencies as a precautionary measure. We would urge anyone advised to evacuate to follow the advice of the emergency services at the time.