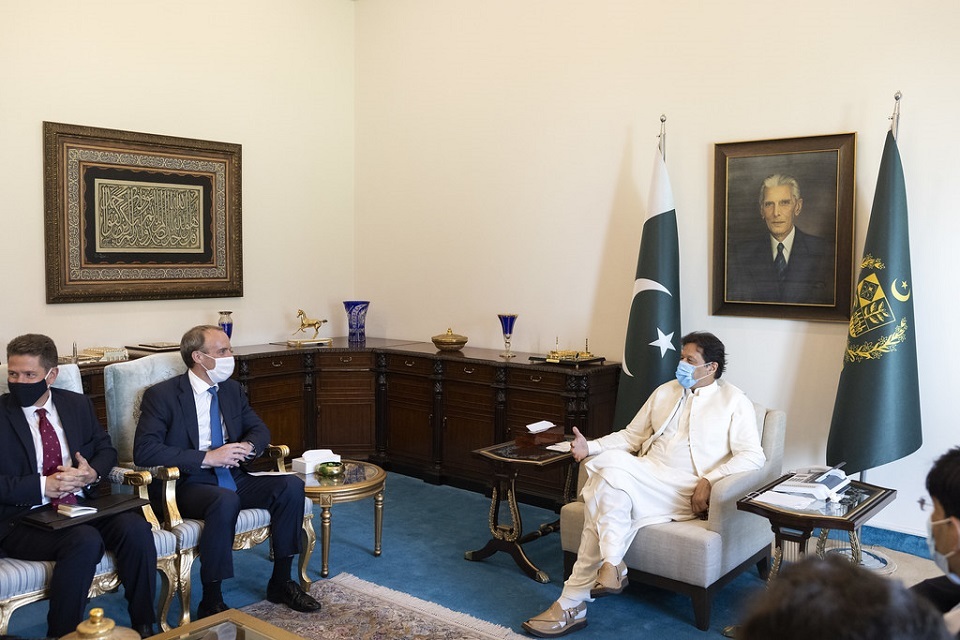 UK Foreign Secretary Dominic Raab today visited Pakistan to discuss how the 2 countries can work closely together on the situation in Afghanistan.
He held meetings with Prime Minister Imran Khan, Foreign Minister Shah Mehmood Qureshi and was scheduled to meet Chief of Army Staff General Bajwa later.
Discussions focused on securing a safe passage for those leaving Afghanistan, combatting terrorism, the humanitarian situation and regional stability, among other issues.
The Foreign Secretary visited the Afghanistan-Pakistan border at Torkham, an important crossing point, to see for himself the situation on the ground. He also met members of the team supporting the current crisis response.
Speaking at a joint press briefing with the Pakistan Foreign Minister, Foreign Secretary Dominic Raab said:
The basis for the UK-Pakistan relationship is very strong – and the UK has the desire to take it to the next level. We also have a very clear and shared interest in the future of Afghanistan. We will judge the Taliban by their actions, not their words.
The Foreign Secretary underlined the UK's commitment to help those fleeing Afghanistan, including by supporting neighbouring countries.
The UK has announced a doubling of aid to Afghanistan to £286 million and has released the first tranche of £30 million of that to support Afghanistan's regional neighbours, including Pakistan.
Dr Christian Turner CMG, the UK High Commissioner to Pakistan, said:
The Foreign Secretary's visit to Pakistan today underlines just how vital the UK-Pakistan relationship is. We are committed to working closely together to help the people of Afghanistan and promote stability in the region.
Background:
For updates on the British High Commission, follow our social media channels:
Contact

British High Commission

Islamabad

tel. 0300 500 5306