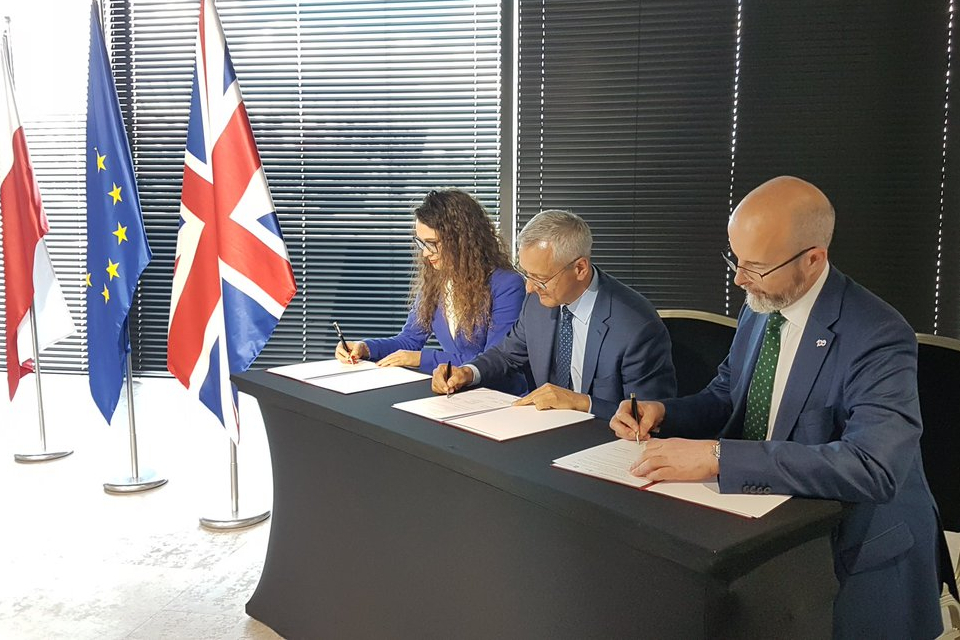 On 2 June, the Government Digital Service (GDS) signed a Memorandum of Understanding (MoU) with its Polish counterpart, GovTech Poland.
The MoU aims at strengthening the partnership between these two GovTech leaders in creating a unitary European ecosystem to support innovation in the public sector.
The Memorandum sets the way for standardising common procedures to increase mutual access to markets, sharing best practices and experiences, and mutual recognition and promotion. Its goal is to bolster commercial exchange between the UK and Poland, currently valued at roughly £16b, and to support the rapidly growing technology sectors in both countries.
Justyna Orłowska, Director of GovTech Polska, said:
Due to the collaboration of the strongest players on the GovTech arena in Europe, I believe the GovTech scene will grow rapidly, as both Poland and Great Britain have lots of experience and best practices to share with others. Setting a great example for other countries is just the start of innovations throughout the public sector in all of Europe.