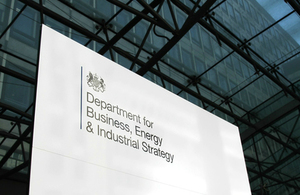 More than 30 leaders from local and national government; local MPs Robert Buckland MP, Justin Tomlinson MP and James Gray MP; trade unions, workers from Honda UK, representatives from business groups and local civic leaders yesterday (20 February 2019) came together for the first meeting of the Swindon Taskforce. They agreed on the central importance of making the case for Swindon's world class production facility and its highly-skilled workers and for Honda's continued investment in the plant.
The Taskforce, co-chaired by the Business Secretary Greg Clark, the Leader of Swindon Council David Renard and the Chair of Swindon Local Enterprise Partnership John Mortimer, jointly agreed the following:
Yesterday we convened the first meeting of the Swindon Taskforce to come together to discuss the future of Honda in the UK, and to support the workers at Honda's Swindon plant along with those working in the supply chain and the wider community across Swindon, and the whole of Wiltshire.

Our first priority is to make the case to Honda that investment in vehicles of the future is best done in Swindon. We are united in that mission. We have some of the best talent in the world and the government is already investing in future car manufacturing, batteries and electrification infrastructure to ensure the UK retains its world-leading edge.

The Taskforce is also working to ensure that Swindon continues its record of attracting investment from advanced manufacturers, maintaining and creating highly-skilled jobs that offer fulfilling careers for many years to come.
Published 21 February 2019