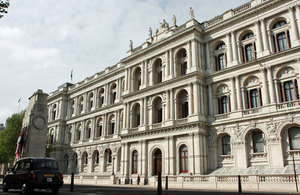 A Foreign Office spokesperson said:
We hope the talks between President Trump and Kim Jong-Un will prove a basis for progress. It is clear that there is more work to do and we welcome the US commitment to continue negotiations.

We urge North Korea to engage in this process and take concrete steps towards its complete, verifiable and irreversible denuclearisation.
As a permanent member of the Security Council with close partnerships and a network of economic and security interests in the region, a peaceful resolution of the issues on the Korean Peninsula is important to the UK.

We will continue to support the United States in their efforts to secure a negotiated outcome, and encourage Kim Jong-Un to choose to prioritise the welfare of his people over the development and preservation of his illegal nuclear weapons and ballistic missile programmes.
Further information
Published 28 February 2019