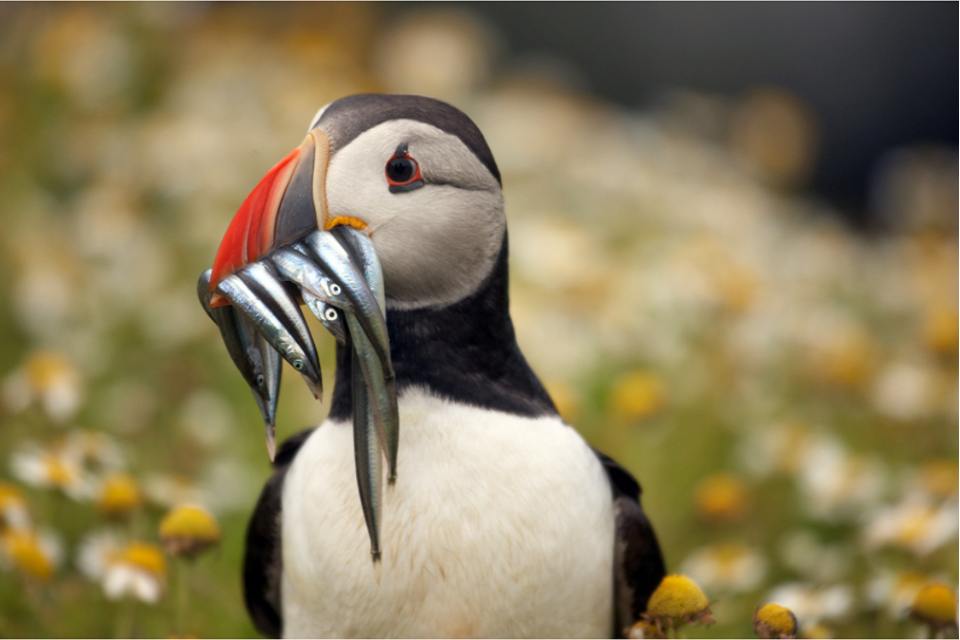 Today (22 October 2021), the government is launching a call for evidence seeking views on potential measures to manage stocks of sandeel and Norway pout in UK waters.
Sandeels and Norway pout are highly sensitive to changing environmental conditions and the increased effects of climate change, alongside industrial fishing methods, are negatively impacting stocks in the North Sea.
Commercial fish stocks and marine mammals such as seabirds, cetaceans and seals rely on sandeels and Norway pout as a food source and the decline in stocks is affecting the resilience of seabird populations and their ability to respond to climate change. Kittiwakes, an iconic seabird species, are already in decline due to a lack of prey during the breeding season.
Without the constraints of the Common Fisheries Policy, as an independent coastal state the UK Government has the power to look at potential new measures to better protect sandeels. The call for evidence will assess the increasing pressures which could result in further declines of these fish and the marine wildlife reliant on them.
Fisheries Minister, Victoria Prentis said:
As an independent coastal state, we can now manage our waters in a way that protects and encourages the recovery of our marine environment and supports the long-term health of our fisheries.

We are committed to having a world-class, sustainable fishing industry and this call for evidence is an important step to address pressures facing sandeels and vulnerable seabird species.
Kirsten Carter, Marine Principle Policy Officer at the Royal Society for the Protection of Birds (RSPB) said:
We greatly welcome this review, and urge a fundamental overhaul of how the industrial fishery for forage species is managed.

With compelling evidence that the sandeel fishery is compounding climate-induced declines in sandeels and the UK seabirds they support, much stronger curbs on these fisheries and their catch limits are needed to guarantee enough of the stock for seabirds and other marine wildlife, including struggling cod stocks.
The call for evidence opens on 22nd October and will last for four weeks. Stakeholders will have the opportunity to share their views on the following areas:
The value of sandeels and Norway pout to the marine ecosystem
The ecological, economic and social impact of the sandeel and Norway pout fisheries in UK waters
Change of management approaches for sandeel and Norway pout stocks
The Ecological, Economic and Social impact of introduction of restrictions in these fisheries.
Managing fishing activities to promote biodiversity growth contributes to the government's commitment to achieving a healthy, sustainable and economically viable marine environment.
More information can be found here: Future management of Sandeel and Norway pout in UK waters: call for evidence – GOV.UK (www.gov.uk)