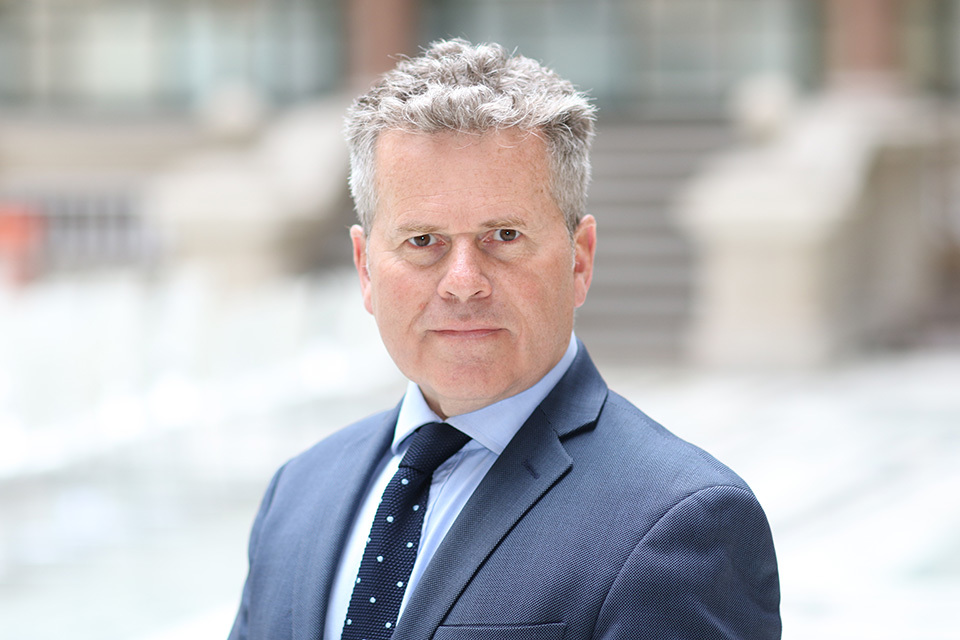 Recognising not only the protocol that the Honourable Chief Justice has established, but also the extraordinary breadth and depth of Judicial talent assembled at this valedictory and virtual sitting of the Court of Appeal, there are, Sir Elliott, many here who I know wish to pay great tribute to you – and who have already paid great tribute to you – and who are far better qualified than I to reflect on your extraordinary career and your achievements. I therefore do not wish to say more than I should, although there are things to say, which I must.
I might therefore limit myself to saying just three things. Something about you, something about your support to good governance, and something about the importance of seeking and finding 'the truth'. Through all of that my thanks, on behalf of the people of TCI, will infuse all that I'm about to say.
The first matter to hand is to recognise the extraordinary nature, not just of your career, but of your life. Safe to say your professional and personal life have enriched each other; you have secured two remarkable things: a life of integrity and a life of balance.
I must, I think, start by recognising the renaissance man, let alone jurist, that, you are. The son of the First Mayor of Bridgetown, Sir Elliott has used his mind, his energy and his undoubted charm on behalf of the people of his beloved Barbados outside of the legal profession.
Away from his law practice, Sir Elliott has represented a Constituency in the Barbados House of Assembly, he has represented his country as a Diplomat in New York and, from 1995 -1998, he has supported the Overseas Territories as the Attorney General of Bermuda working with the then Governor, Lord Waddington – a former British Home Secretary, Lord Privy Seal and Leader of the Lords who himself was a member of the Bar. Turning to our own Attorney General – I reflect AG you would be quite within your rights to wish you had such a quality of Governor to work with as Sir Elliott enjoyed. I have no doubt – indeed I know – they were a tremendous double act.
As a family man I know you have been involved in one of the world's great, and long, love affairs with your extraordinary wife Amor. Together, amongst your many achievements as a loving family, you have provided and nurtured an inspirational leader, perfectly suited to our times, not only for Barbados but increasingly for this region. I know from my late father-in-law, who was at School with you at Harrisons College, that you excelled as a young man seemingly in everything you did – but it is your early charm, your gentle humour and your integrity that is most quickly remembered. Character, in the end, is everything. Show me the child, and I'll show you the man, seems to hold true in your case.
In this day and age these achievements, alone: a remarkable husband, a loving father, a long life and a good life, a Parliamentarian, a Diplomat and an Attorney General would mark you out as something extraordinary. But I'm afraid we've only just begun.
Admitted to the Bar in 1961 (a date I'm afraid that pre-dates my birth) you clearly made your mark and became a QC in 1980. As of today, I understand you may practice law not only in Barbados but also in: St Lucia, St Vincent, the Commonwealth of Dominica, Montserrat, Antigua and Barbuda, Trinidad and Tobago, British Virgin Islands, Grenada and the Bahamas. Indeed, it may be more straightforward to explain where you may not practice law.
But for those of us gathered here today to celebrate your time with us as an Appeal Court Judge in TCI – a position you assumed in 2003, and later as President, the story of your contribution to these beautiful Islands has antecedents in the region that predate your full contribution in TCI.
In 1999 Sir Elliott was appointed to the Court of Appeal in Belize, later becoming its President in 2004. He resigned from the position in protest of a controversial amendment to the Constitution that sought to limit his tenure and therefore his independence. I know this was recognised as a significant loss by his peers in Belize. Standing firm, against the Executive, is a trait Sir Elliott clearly shares with our own excellent Chief Justice as evidenced by her time in West Africa. We are fortunate to have jurists of this calibre serving justice in the Turks and Caicos.
Belize's loss was others gain and in 2006 Sir Elliott became a member of the Appeal Court in the Cayman Islands serving another of our Overseas Territories until 2015. I might pause at this point and say my fellow Governor's from both Bermuda and from Cayman – their Excellencies John Rankin and Martyn Roper, send you their personal regards, today, in recognition of the service you gave not to just this one Overseas Territory, but to three.
In describing this rich professional life, well lived, we now turn to the Turks and Caicos Islands. At this point, in terms of your contribution not only to Justice, but the development of criminal, civil and constitutional law in these Islands, I will pause my narrative because there are others far better qualified than I, to do this, at this Valedictory sitting of the Court of Appeal.
I would only say that – in terms of Sir Elliott's overall contribution – but also his youthful curiosity and ability to embrace the modern as well as depend on the traditional – I think it entirely fitting that his final Judgement brought together the most contemporary of issues that one can imagine as we enter the third decade of the 21st Century: the impacts of the pandemic, the opportunities of technology, and the ancient requirements of justice to a fair trial. These all came together, this year, in an opinion that found unanimous support with your colleagues on the Appeals Court Bench and in the Privy Council.
Turning now to my second point, it is impossible to overstate, as Governor, the significance the rule of law – and therefore the role the Courts play – in terms of maintaining not only good governance but sustaining civilisation and crucially delivering year-on-year progress.
At its most basic, the rule of law establishes and then holds the peace. I have lived in enough unstable and violent, indeed at times worn-torn countries, to understand that people will, in the end, give their allegiance not just to the powerful – who can assure their security – but far more importantly, to those who can deliver consistent, reasonable, transparent and understandable 'justice'.
The Courts therefore provide that vital safety valve, in a society, that not only keep the law abiding secure, but the Executive in check, and the people confident in the country or territory they give their allegiance to. As Governor there is not a decision in Cabinet where the law does not weigh and where the power of the Courts to balance what Government seeks to achieve is not front and centre in our collective thoughts. When I occasionally hear people say the Attorney General has too much power in Cabinet what they have neglected to understand is that it is the power of the law, as advised by the Attorney General, that transcends Cabinet decisions.
Away from security, peace and public confidence, and turning to commerce, history tells us, repeatedly, that corrupt empires – and corrupt nations – and indeed corrupt territories – fall or fail to be replaced by those where an investor is protected from the vagaries of the politically or the bureaucratically powerful, to in-stead invest and rely on countries where there is transparent and fair judgement based on a codified and accessible law.
Bad, short term money can most certainly build a bubble, but good, long term investment, can over time build a nation. That is the journey TCI now embraces – and has for some time – and to which all in this virtual gathering are committed and you, Sir Elliott, have not only been on that journey with us, but helped hold us true to it.
I conclude with the Constitution. In my inauguration speech I described it as the Governors' sword and shield. The Constitution makes the Governor's role, in the end, straight-forward if not always simple. But the Governor's sword is broken, and his shield is removed, without the power, the integrity, the transparency and the majesty of the Courts. Sir Elliott you have contributed more than you will ever know to the long-term development, and future prosperity, of these Islands. I hope you and Amor return regularly to enjoy the fruits of your commitment to us.
And to my third and final thought, a P.S. if you like. The 19th Century British Prime Minister, Disraeli, described Justice as "truth in action". "Truth in Action": powerful words. In the same way Sir Elliott's last judgement for us combined the very modern with the traditional I reflect that while we have never had access to so much information, it seems we have never had to work harder to uncover and illuminate the truth. The ancient adversarial system of British Justice, guided by the wisdom of Justices such as Sir Elliott has, I suspect, never been more needed or relevant.
A career that began as an Attorney in 1961 and has yet to conclude 59 years later, as your practice, Sir Elliott, continues and thrives in Barbados, has of course changed and adapted with the times. But the vocation you so thoroughly embraced as a young man – the truth you sought and have helped others to see – has never been more relevant as you graciously bow out of TCI as a wise, loved and brilliant Judge. Leave them, as they say, on a high. You have certainly done that.