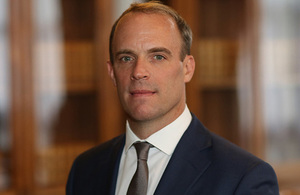 Foreign Secretary Dominic Raab said:
I called the US Ambassador earlier to express the government's disappointment about this decision. We feel this amounts to a denial of justice, and we believe Anne Sacoolas should return to the UK. We are now urgently considering our options. I also explained that the UK would have acted differently if this had been a UK diplomat serving in the US.

I emphasised that work to improve road safety on and around the Croughton base must continue, and the need to resolve the issue whereby family members at RAF Croughton are immune from criminal prosecution.
Further information
Published 24 January 2020