British Ambassador Kate Smith CMG travelled throughout the Peloponnese and met with local authorities, businesses and British nationals living in the region during her 2-day trip (April 9 and 10, 2019).
HM Ambassador Kate Smith visited Kalamata and Sparta where she met with the respective Mayors, Mr. Panayiotis Nikas and Mr. Evangelos Valiotis, and discussed the activities of their municipalities, focusing on the local British communities as well as on the plethora of British tourists who visit these cities.
The Ambassador also met with the President of the Chamber of Messinia, Mr. Vangelis Xigoros, with whom she discussed the prospects of strengthening business and commercial ties between Greece and the UK, beginning with tourism.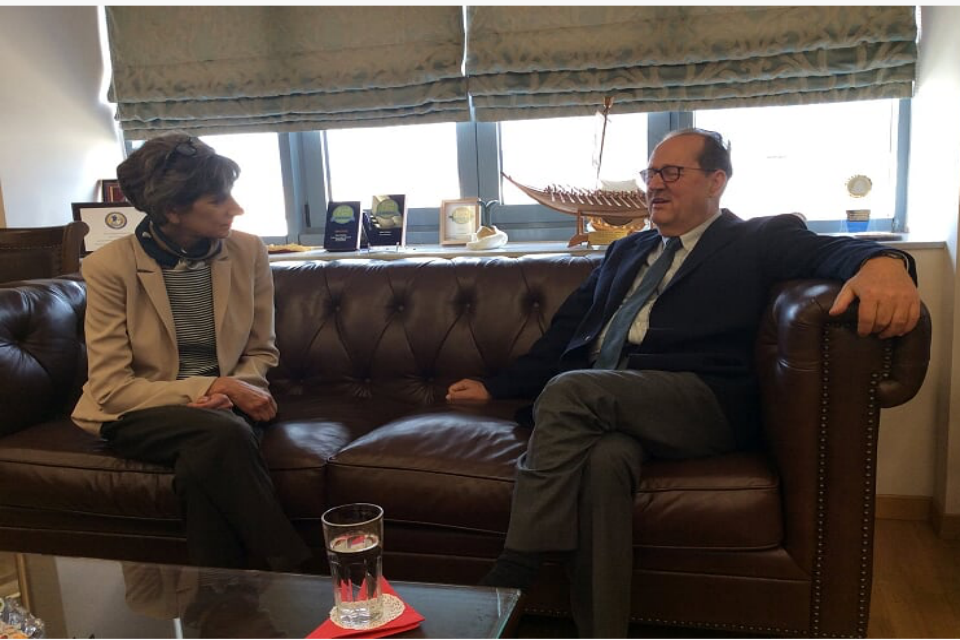 In Kardamyli, where many UK nationals have made their home, HM Ambassador Kate Smith spoke to the British community, who live there and in the wider region of Mani, about EU exit-related issues and evolving developments. The Ambassador emphasized that the rights of UK nationals living in the EU are a priority.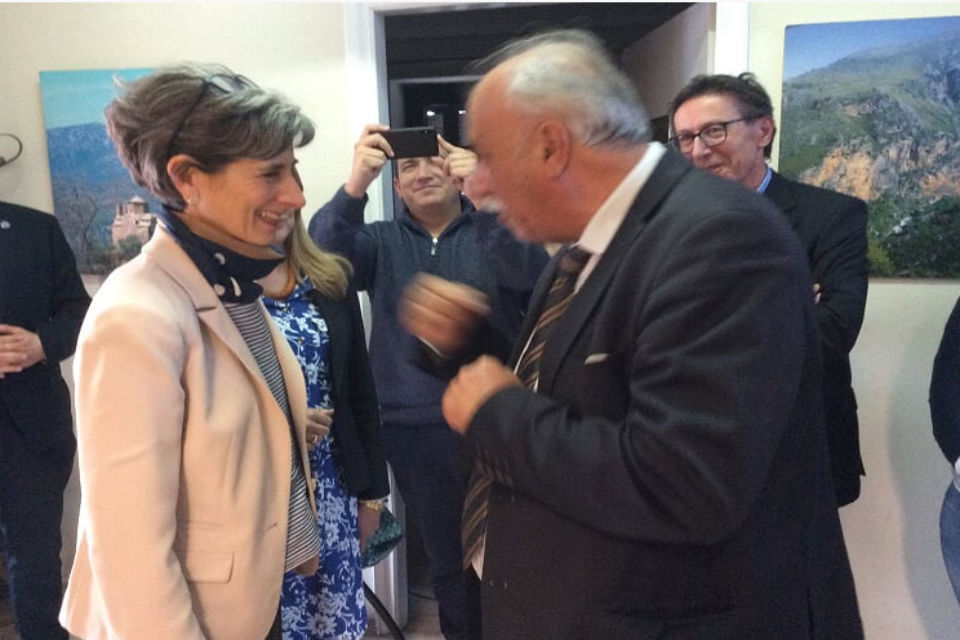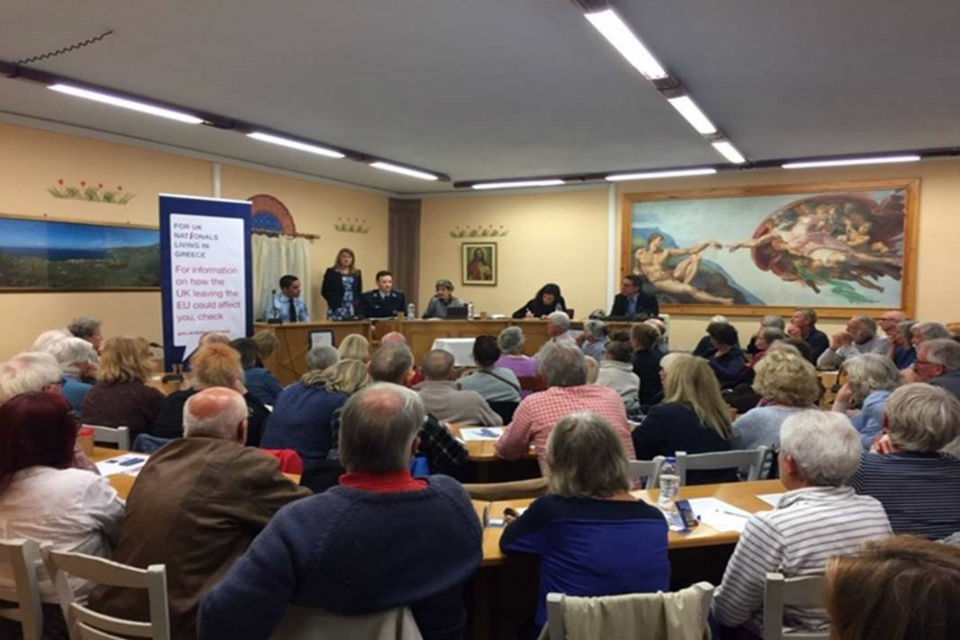 HM Ambassador Kate Smith then visited the landmark Patrick Leigh Fermor House, once the home of philhellenes, British philologist Patrick and his wife, Joan Leigh Fermor, who donated their house to the Benaki Museum in 1996.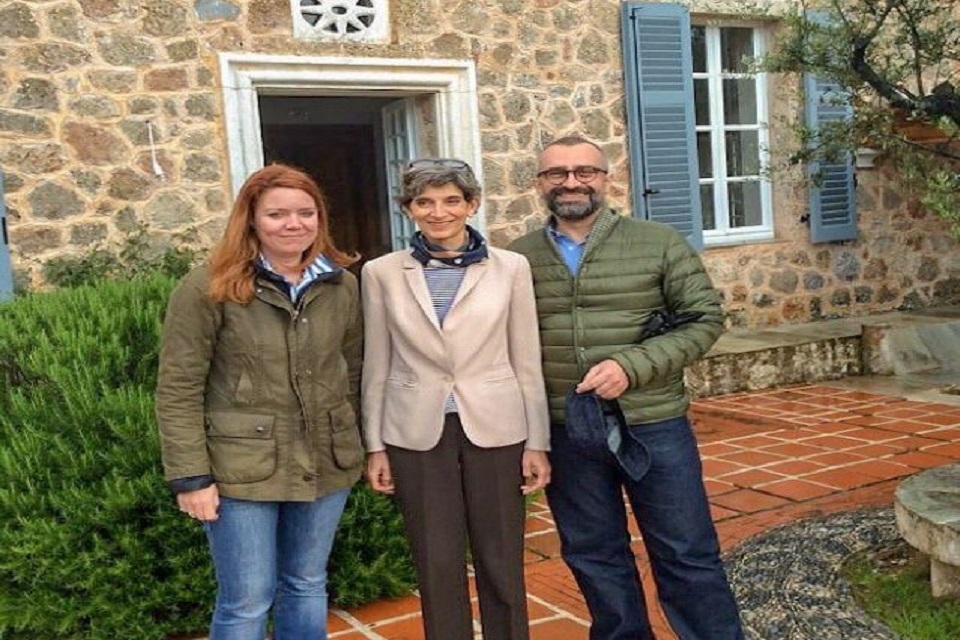 The last stop of the trip was in Tripoli, where the Ambassador met with the Regional Governor of the Peloponnese, Mr. Petros Tatoulis. They exchanged views on the region's prospects and also discussed EU exit developments.