Homes England has committed to ensuring our work at the Northern Arc will not increase the risk of flooding on site or downstream and that the site will achieve a significant biodiversity net gain.
To realise these ambitions, our master planning team has been working to protect and enhance waterways and set a framework to ensure all future development contributes to these objectives.
As part of the master planning process, careful consideration was given to one of the most important features in the landscape of the Northern Arc, the eastern arm of the River Adur.
In the area to the north of Burgess Hill, the Adur has three tributaries, Copyhold Stream to the north, World's End stream in the east and the little Pook Bourne to the south west.
This 32km-long watercourse, was once navigated by large boats to an important Saxon port at Steyning. The site includes just over 2km of river and stream habitat. This habitat will be protected and enhanced through measures such as new planting.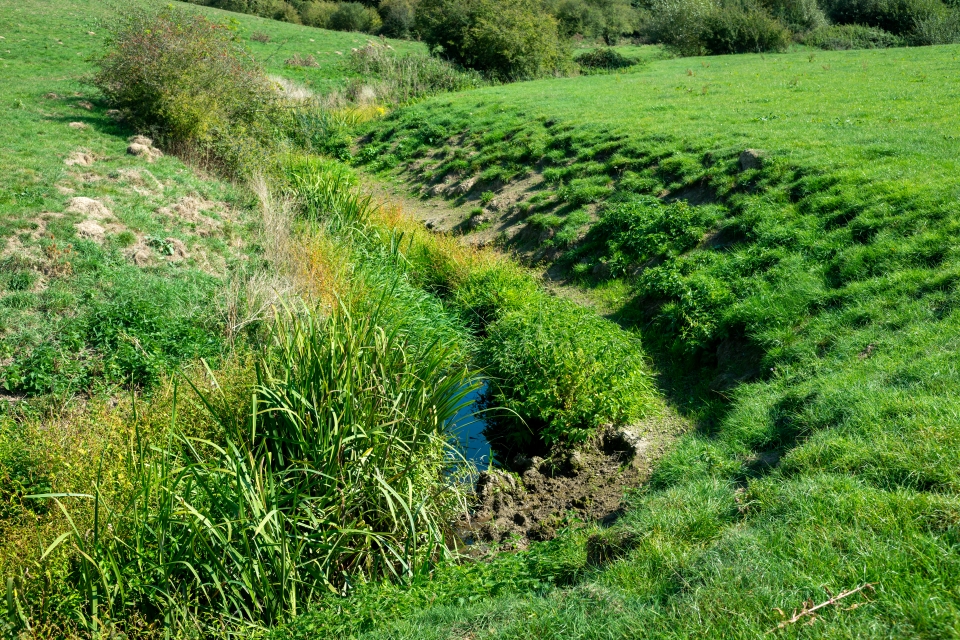 River improvements form part of our plans to achieve a biodiversity net gain on site of up to 23%, from a 10% requirement. Measures such as trapped gullies, fuel & oil separators, grass-lined swales and ponds will be included to make sure pollutants are removed before water reaches the Adur.
There are some areas near the river and streams that are at a slightly higher risk of flooding during severe storms, and there will be no residential development in these areas. Instead, public open spaces such as the Western Neighbourhood Park have been designed to incorporate these zones and provide habitats such as wet woodland that will benefit wildlife.
New natural drainage features or Sustainable Urban Drainage Systems (SuDS) will be incorporated within green spaces, outside of sensitive woodland and tree buffer zones to drain water from the public realm, provide visual interest, enhance the ecological value and increase biodiversity.
All surface water runoff from roofs, driveways, streets and roads must be managed within the site. That means that while water will drain into the existing watercourses, it won't happen at a higher rate than it did before development, as well as considering the potential worsening of future storm events due to climate change.
The Design Guide for the site lays out the requirements that developers will have to consider when they create detailed designs for the individual housing development parcels.
It specifies the way the developers must retain rainwater in the development parcels and release it slowly to limit the impact on the downstream sewer system and water courses. For example, storage areas utilising trees and other vegetation planted along the street scene and in dedicated green spaces can act to retain and slow down rainwater discharge. Developers will also be encouraged to utilise innovative techniques for water recycling, such as rainwater reclaimed from roof drainage for purposes of garden watering or other non-potable water uses.
To see the design guide in full and find out more about how we're protecting and enhancing biodiversity at the Northern Arc visit BurgessHill.net.