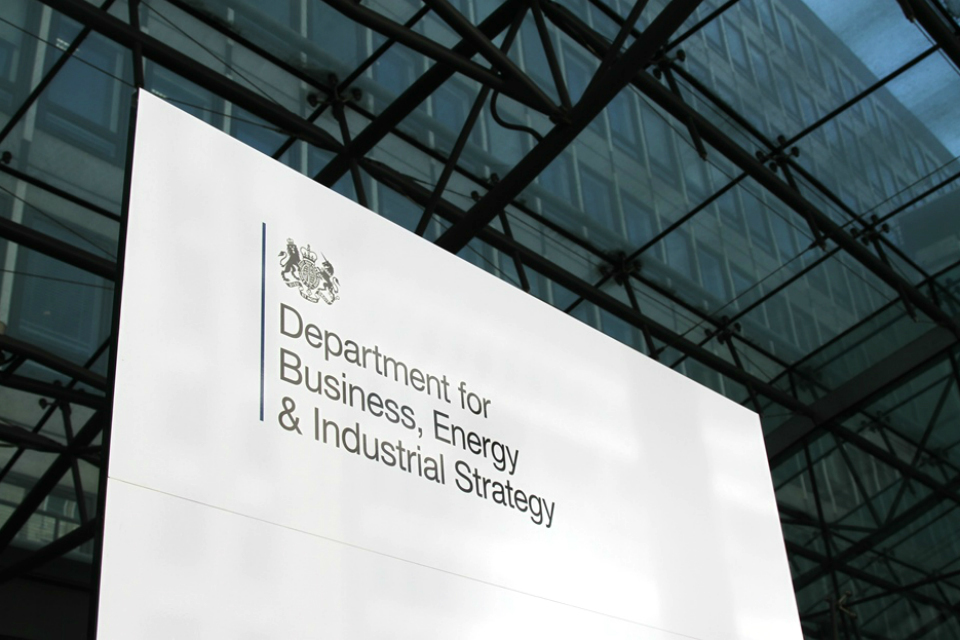 The government is today setting out plans to pursue greater international regulatory cooperation with our global partners
the UK will work with a wide range of international partners to help solve global issues, reduce regulatory burdens on exporting businesses and promote investment in the UK
government launching a call for evidence inviting regulators, standards bodies and other interested parties to provide their views
The government has today launched a call for evidence on how to improve the UK's international regulatory cooperation practices, in response to a review by the Organisation for Economic Cooperation and Development (OECD).
Speaking at a virtual event today, Minister for Corporate Responsibility Lord Callanan presented the government's response – International Regulatory Cooperation for a Global Britain – which welcomes the OECD's report and sets out how we will promote international regulatory cooperation, by, among other things:
developing specific tools and guidance to policy makers and regulators on how to conduct international regulatory cooperation
establishing networks to convene international policy professionals from across government and regulators to share experience and best practice on international regulatory cooperation
The coronavirus pandemic has demonstrated the importance of regulatory cooperation with the UK's international partners.
Regulatory decisions in all countries have been vital to protecting the health of the nation during the coronavirus pandemic, including, for example, rules in place to limit the spread of the virus, such as quarantine measures, and travel restrictions.
Meanwhile the emergence of new technologies, which work across borders and have global implications, also mean that regulation is more international than ever. Effective regulation and trade in these technologies is underpinned by international cooperation that enables consistent enforcement across borders and the reduction in regulatory barriers to trade.
Minister for Corporate Responsibility Lord Callanan said:
Good regulation is essential to successful business, and international cooperation will be key as the world continues to recover from the pandemic.

The UK is already recognised as a world leader in this space, but our departure from the European Union presents a golden opportunity to take back control of our regulatory system.

As we move forward with our new start we will work with a wider range of international partners to help solve global issues, reduce regulatory burdens on exporting businesses and promote investment in the UK.
The government invited the OECD to conduct a review into the UK's regulatory cooperation practices in 2018.
The report found a need for overarching, cross-government strategic vision and systematic practices. While there are some examples of effective regulatory cooperation initiatives being undertaken, these are currently sector specific.
Deputy Secretary-General of the OECD, Jeffrey Schlagenhauf, said:
The United Kingdom is at a crucial turning point both for its domestic regulatory processes and its place in the global landscape.

It has been a historic leader in both these fields and is now in a unique position to seize the moment and reaffirm its leadership role. This OECD Review can help the UK to achieve this.
Our response to the OECD's review sets out how we want to ensure that when developing laws and regulations our policy makers and regulators consider the opportunities to utilise international evidence, shape international norms and collaborate with international partners when designing and enforcing regulations.
The government's work on international regulatory cooperation contributes to the Global Britain agenda to promote trade and the UK's role in the world.
Differences in regulations between countries can create some of the biggest barriers to trade, and tackling global challenges demand collective international action.
As part of a public call for evidence, we are inviting views from regulators, standards bodies and other interested parties to help inform our future international regulatory cooperation strategy.
This will help identify priorities for regulatory cooperation, and how the government can best support the international engagement activities of non-governmental UK bodies.
Submit responses to the call for evidence by 23.59 on 25 November 2020.