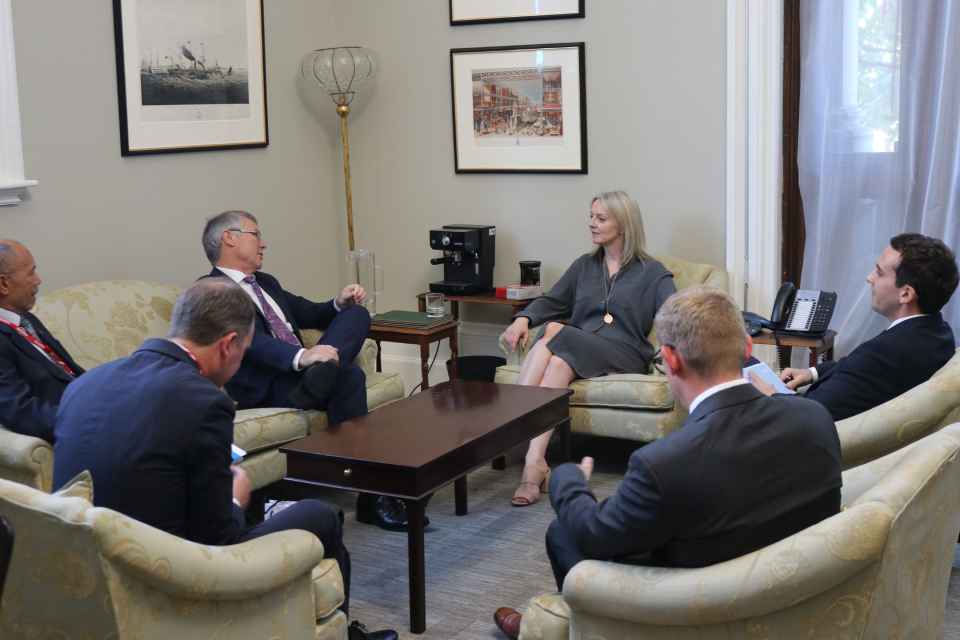 Earlier this week (Monday 29 July) the International Trade Secretary Liz Truss met with David Parker, New Zealand's Minister for Trade and Export Growth, to discuss a future free trade agreement between the UK and New Zealand.
They discussed the strong and historic UK-NZ relationship and agreed to move as quickly as possible towards a free trade agreement once the UK is in a position to do so, as it prepares to leave the EU on the 31st October.
They also committed to working together in other areas, such as the UK's potential accession to CPTPP [Comprehensive and Progressive Agreement for Trans-Pacific Partnership], and ensuring that FTAs work for all businesses big and small.
International Trade Secretary Liz Truss said:
The UK and New Zealand's relationship is already strong and deeply rooted in a shared history, but the future of this relationship is even brighter. I want New Zealand to be one of the first free trade agreements the UK signs as we prepare to become an independent trading nation once again.
Our two nations are strong advocates of free trade and the rules-based system, and once we leave the EU we intend to reinforce this position more than ever before.
Trade and Export Growth Minister David Parker said:
We welcome the UK's commitment to negotiations for a free trade agreement with New Zealand as soon as it is in a position to do so. This offers an early opportunity to build on our existing close links through conclusion of a high quality, comprehensive and inclusive trade deal capable of growing opportunities for both sides.