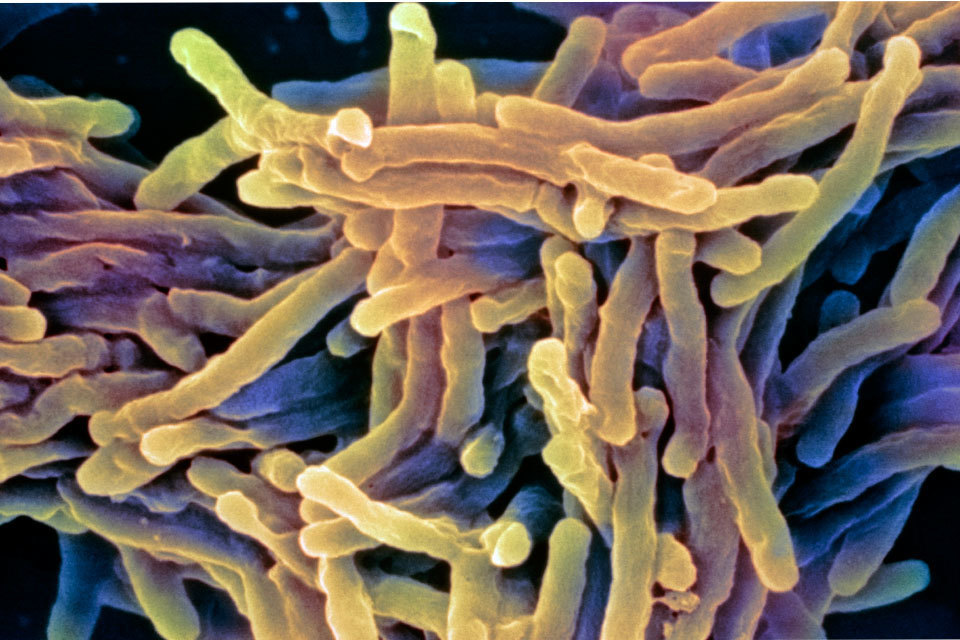 This is the fourth year the tuberculosis (TB) rate is below the World Health Organization (WHO) definition of a low incidence country.
The report shows that the number of cases diagnosed fell by 13% from 4,725 in 2019 to 4,125 in 2020. The rate of TB in children born in the UK, a proxy for recent transmission in England, also fell to 1.5 per 100,000 in 2020.
However, the decline in cases must be interpreted with caution, as the coronavirus (COVID-19) pandemic saw a reduction in social mixing and impacted on both access to healthcare and migration patterns in England.
The decline in cases in 2020 came after a slight rise in 2019, following a steady decline between 2011 and 2018.
Despite the drop in cases, there was an increase in the number which were drug resistant, requiring longer and more complex treatment. Of lab confirmed TB cases, 2.4% were rifampicin or multidrug resistant (MDR), which represents the highest proportion since enhanced surveillance began in 2000.
Dr Esther Robinson, Head of the TB Unit at the UK Health Security Agency (UKHSA), said:
The year 2020 was unique, so we must treat the decline in reported cases with caution. More recently, we know that global cases of TB have risen as communities have returned to more normal social patterns after COVID-19 restrictions and England is no different.

Our ongoing surveillance shows that cases have risen during 2021 as access to and engagement with services has improved. Learning about the impact of the pandemic on TB diagnosis and treatment is vital if we are going to reverse the small increase in rates seen in 2019, after the steady decline between 2011 and 2018.

Working with NHS England and partners across the heath system the TB Action Plan for England 2021 to 2026 will build on the improvements in the prevention, detection and control of TB in England over the past 10 years and drive our commitment to eliminate TB by 2030.
Tuberculosis is a serious infectious disease, second only to COVID-19 for the number of people who die annually across the world.
Most TB cases occur among specific risk groups, such as people with close links to countries with a high TB burden (often settled migrants from such countries, who experience reactivation of latent TB infection acquired many years previously), people with social risk factors such as homelessness, a history of imprisonment or problem drug or alcohol use, and older people.
Data from 2020 continues to show the impact of TB in these under-served populations in England.
Additional information
UKHSA has also published the UK pre-entry tuberculosis screening report 2020 which shows 385 active TB cases were detected, with the largest volumes in India (27.6%), China (25.7%), Nigeria (7.6%) and Pakistan (6.8%). Overall, this is a 7.8% increase in the rate between 2019 and 2020 (105.1 to 113.0 per 100,000).
Delivered in collaboration with the Home Office, the programme has been operational in 101 countries since replacing on-entry screening at UK airports in March 2014.