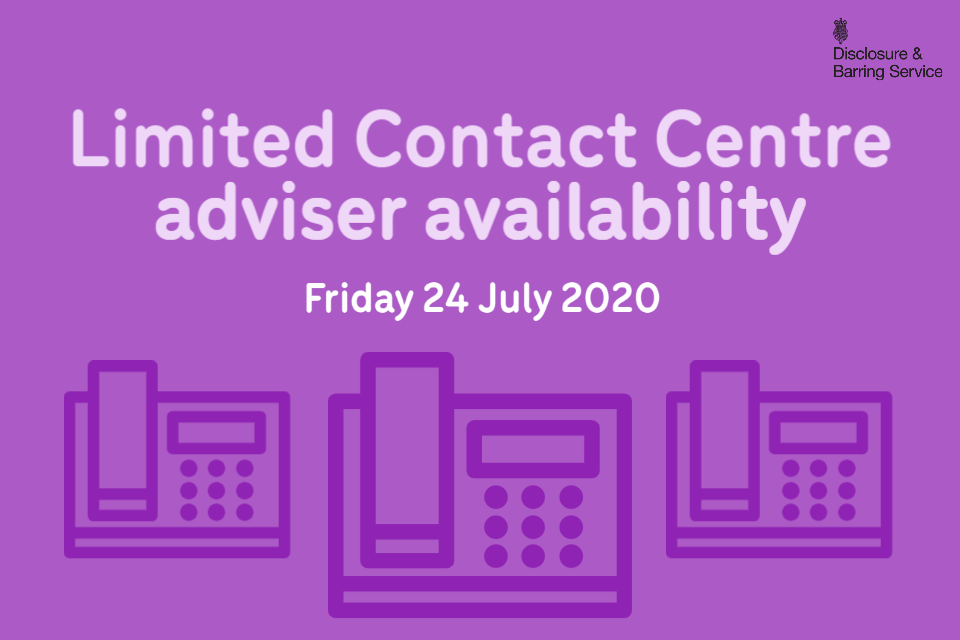 Please be aware that our Contact Centre advisers have limited access to systems today, Friday 24 July, so we may be unable to assist you over the phone. You may also experience delays or longer waiting times.
Services across GOV.UK remain unaffected.
You can track your application online, here.
You can apply for a basic DBS check online, here.
More information about DBS checks and the overall checking process can be found, here.