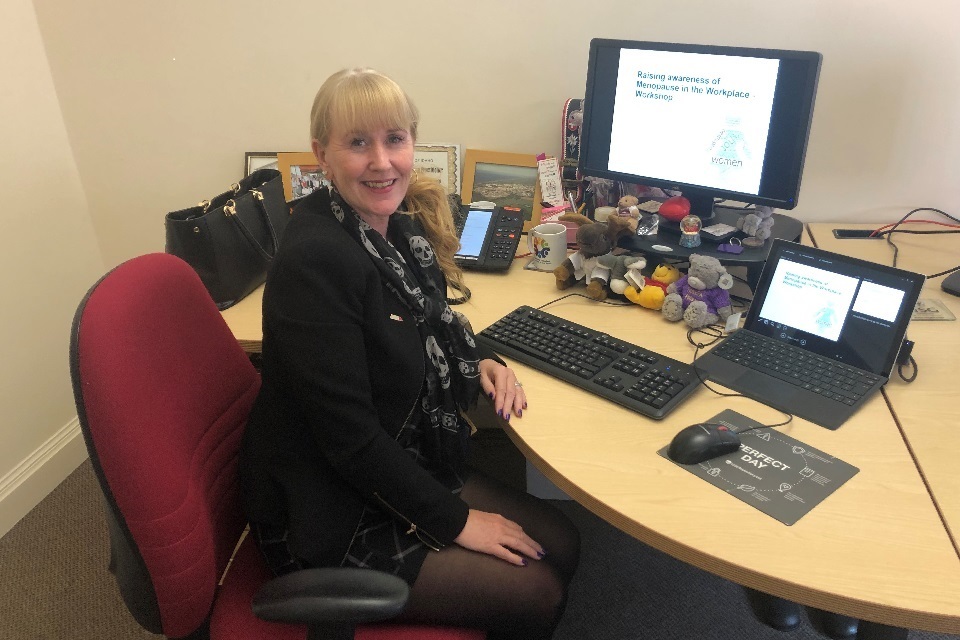 Gill Bragg has been appointed LLW Repository Ltd's first 'Menopause Champion' and is planning a series of improvements to raise the profile of an issue that is still considered taboo in many workplaces.
Just a few days after announcing her appointment, as part of LLWR's Mental Health and Wellbeing initiative, she was overwhelmed by the response from colleagues.
"The response has been phenomenal," she said. "People have been contacting me left, right and centre for advice, or just for someone to initially talk to.
"We are going to form a working group and a private support network and we're also looking into purchasing some hand fans for those who need them, as a minimum – something small but simple and effective.
"Research suggests that, by 2020, 80% of the female workforce across the UK will be going through some stage of the menopause as people as young as 30 unfortunately can commence their 'journey' very early."
Gill, who is also LLWR's Head of Internal Audit, plans to conduct a series of workshops to inform colleagues, aimed at those going through the menopause, in addition to younger people, line managers and anyone who wishes to learn more.
"We want to make sure that our risk assessments, processes and procedures support women in the workforce who are going through the menopause and reasonable adjustment made when required," she said.
"We also want to educate the younger generation to not be afraid of something that is purely natural for all women.
"Medical professionals will also be invited in to talk about issues such as HRT and natural remedies whilst trying to dispel any myths around menopause and replace them with facts."