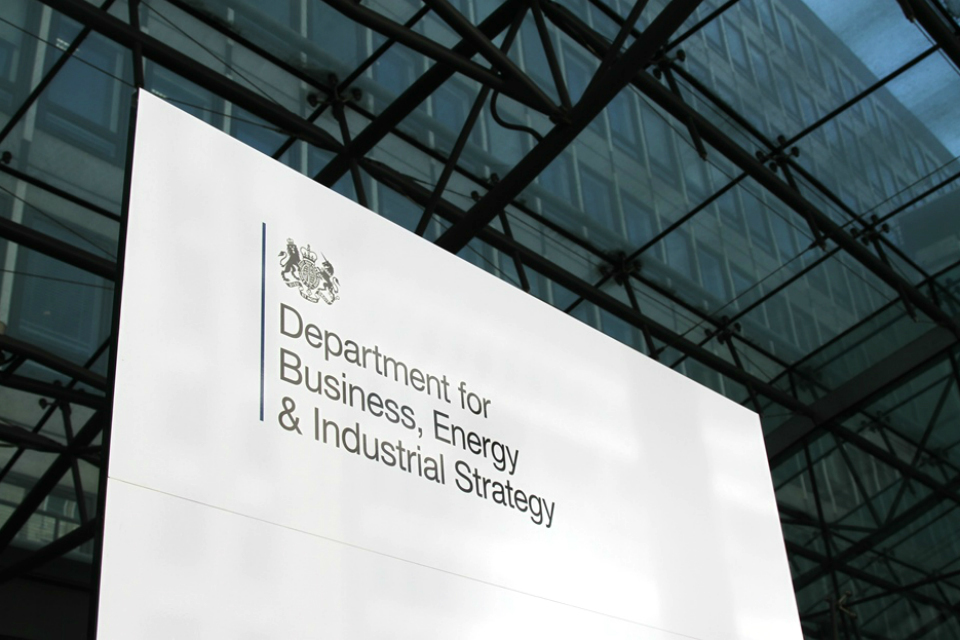 As part of the UK government's ongoing commitment to support the sustainability of the steel sector, Minister for Investment Lord Grimstone today (12 March 2021) launched and co-chaired, alongside Gareth Stace of UK Steel, the inaugural meeting of the Steel Procurement Taskforce.
The Steel Procurement Taskforce brings together representatives from across the UK government, the 6 major steel companies in the UK, as well as UK Steel, the sector's trade association, trade unions and the devolved administrations. It will meet regularly over the coming year and aims to explore what government and industry can do to address challenges the sector has reported facing in competing for and securing public contracts.
The Minister opened the call by reiterating the UK government's commitment to working collaboratively with the sector. He reiterated how this Taskforce can act as a forum to help deliver on the UK government's priorities of supporting businesses in the UK, decarbonisation and levelling up the country. He noted the strong representation from across government in the Taskforce, including BEIS, the Cabinet Office, Department for Transport, Ministry of Defence and Department of Education, demonstrated the high level of cross-government support for the sector.
Today's meeting comes after the Business Secretary Kwasi Kwarteng re-established and co-chaired the latest UK Steel Council meeting last week, which offers the forum for ministers, industry and trade unions to work in partnership on the shared objective of creating an achievable, long-term plan to support the sector's transition to a competitive, sustainable and low carbon future.
Lord Grimstone committed to working with the sector to explore feasible and proportionate options for what can be done to address the sector's concerns over securing public contracts.
The government has already taken wide-ranging action to support the industry including more than £500 million relief for electricity costs since 2013, the publication of public procurement guidelines, annual reports on the proportion of public sector steel bought from British firms, and details of a steel pipeline on national infrastructure projects which will require nearly 5 million tonnes of steel over the next decade.
Closing the meeting, the Minister outlined the next steps the Taskforce would take and reiterated that its success relies on collaboration across government and industry in achieving the shared objective of a sustainable and successful UK steel sector.
Today's attendees included:
Department for Business, Energy & Industrial Strategy
Cabinet Office
Department for Transport
Department of Education
Ministry of Defence
NHS England & NHS Improvement
Nuclear Decommissioning Authority
UK Steel
Community Union
British Steel
Tata
Celsa
Liberty Steel
Sheffield Forgemasters
Scottish Government
Welsh Government