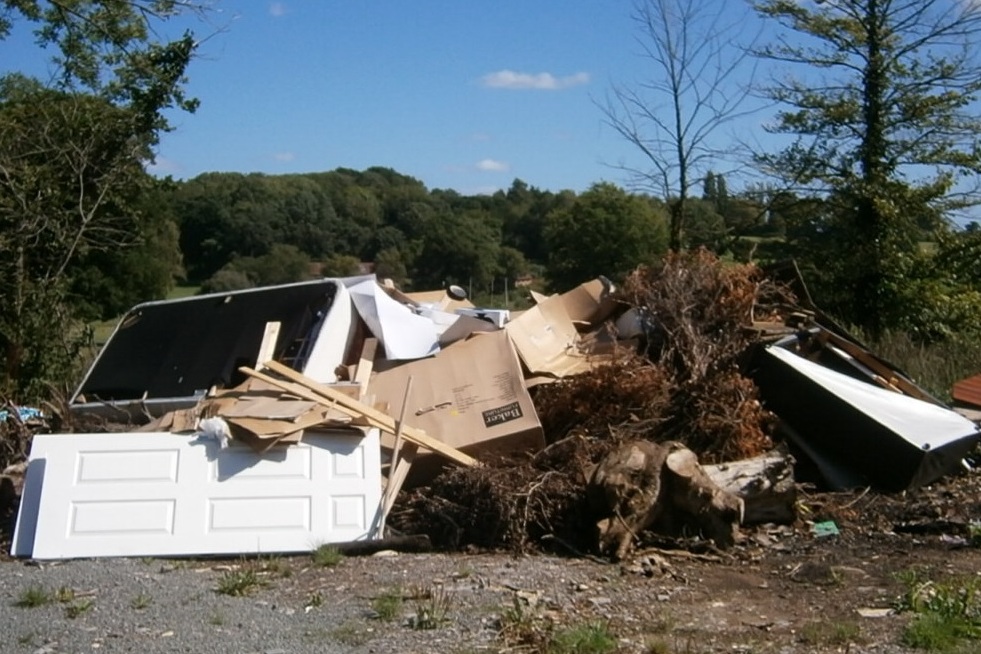 Outlaw, of Garsdon, pleaded guilty to burning waste and running a waste site without a permit over a 17-month period at Bath Magistrates Court on 27 October 2021. The case was brought by the Environment Agency.
Outlaw was told to complete 150 hours of unpaid community work and ordered to pay costs of £5,398. He was also banned from dealing in most forms of waste, except carrying metal to an authorised site, for 3 years.
The court heard that Outlaw would bring rubbish back to his premises at The Old Saw Mill, Garsdon, Malmesbury for sorting, then burn anything without value.
However, the smoke would affect nearby residents, forcing them to keep their windows closed during the summer. When confronted by the Environment Agency and advised to stop, he refused and continued burning.
Stephanie Marriott of the Environment Agency said:
Burning household rubbish is not acceptable. Setting waste alight can impact not just your health but also your neighbours and releases pollution into the air.

While we encourage people to change harmful business practices and do the right thing, we will prosecute if you continue to damage the environment and public health.
Very few items are allowed to be burned as waste. Learn more about what type of exemption you need to apply for at https://www.gov.uk/guidance/register-your-waste-exemptions-environmental-permits.
Notes to editors
Outlaw pleaded guilty to one count of breaching regulations 38(1)(a) and 12(1)(a) of the Environmental Permitting (England and Wales) Regulations 2016 by operating a regulated facility, namely a waste operation including the deposit and storage of controlled waste on land at The Saw Mill, Garsdon, Malmesbury, Wiltshire, in respect of which no environmental permit was in force, between 13/08/19 and 12/01/21.
Outlaw pleaded guilty to one count of breaching Section 33(1)(c) and (6) of the Environmental Protection Act 1990 as amended by disposing of controlled waste, namely mixed domestic household, metal and building waste, by burning in a manner likely to cause pollution of the environment or harm to human health, between 13/08/19 and 12/01/21.