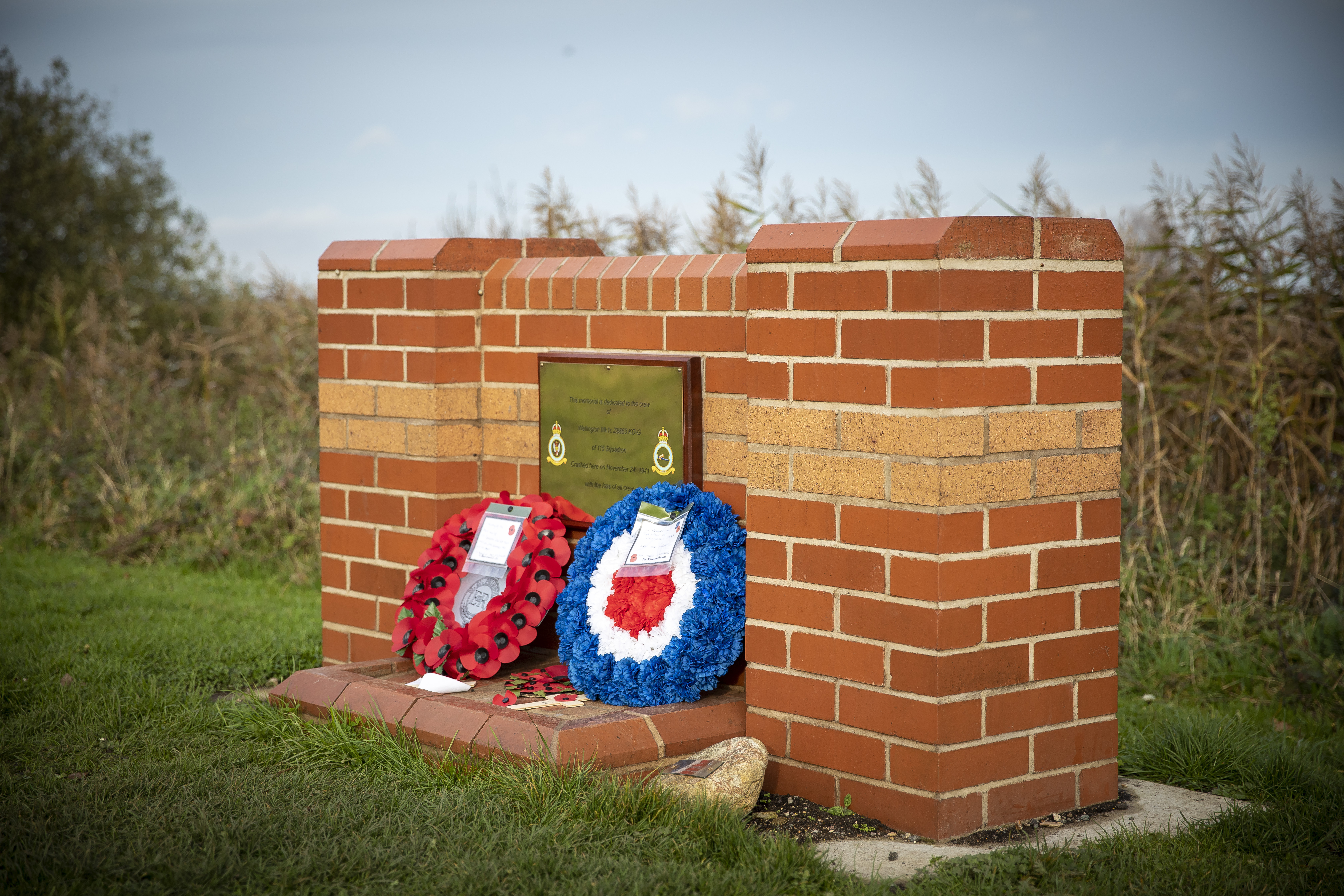 Working in partnership with the establishment at HMP Whitemoor, Gov Facility Services Ltd (GFSL) has completed work on a memorial to the 9 people who lost their lives during an RAF training flight over the prison in 1941.
The 6 crew members and 3 extra staff were from the 115 Squadron at RAF Marham flying a Wellington bomber when it crashed into a marshalling yard at the prison on 24 November 1941 – 79 years ago this week.
HMP Whitemoor sits in the middle of 72 acres of beautiful Fenland nature reserve and, when developing some information boards for the reserve, the GFSL team found out about the crash. GFSL Site Manager Mark Twiddy explains:
During fact finding about the reserve with a local historian, we discovered the crash happened in November 1941. Once we found out more – thanks to Fenland and West Norfolk Aviation Museum – we decided to put up a memorial to the 9 people killed in the crash.

We were hoping to do a full dedication of the memorial in September this year but, because of the current Covid-19 restrictions, we weren't able to. Hopefully, we will be able to do this next summer and invite relatives of those who died in the crash.

In the meantime, we held a brief small service attended by prison Governor Ruth Stephens, Chaplin Paul Foster and myself where we laid two wreaths, a poppy wreath from HMP Whitemoor and an RAF roundel from the GFSL team at Whitemoor. The wall was built by GFSL staff with materials left over from the original build of Whitemoor and the plaque was purchased by the prison. It's important to make sure these kinds of events are remembered.
GFSL is a Ministry of Justice owned company. Set up in 2018, we work closely with Her Majesty's Prison and Probation Service to deliver a range of facility services to 48 prisons in the south of England.