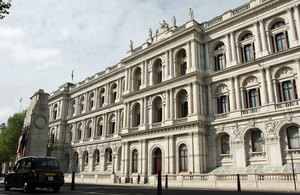 The UK Minister for Asia, Nigel Adams, said:
The latest arrests of activists and democratically elected lawmakers has all the hallmarks of being a politically driven, sustained attempt to stifle opposition by the Hong Kong government.
The rights and freedoms of the Hong Kong people are enshrined in both the Joint Declaration and the Basic Law. We expect all arrests and judicial processes to be conducted in a fair and transparent manner.
Published 3 November 2020