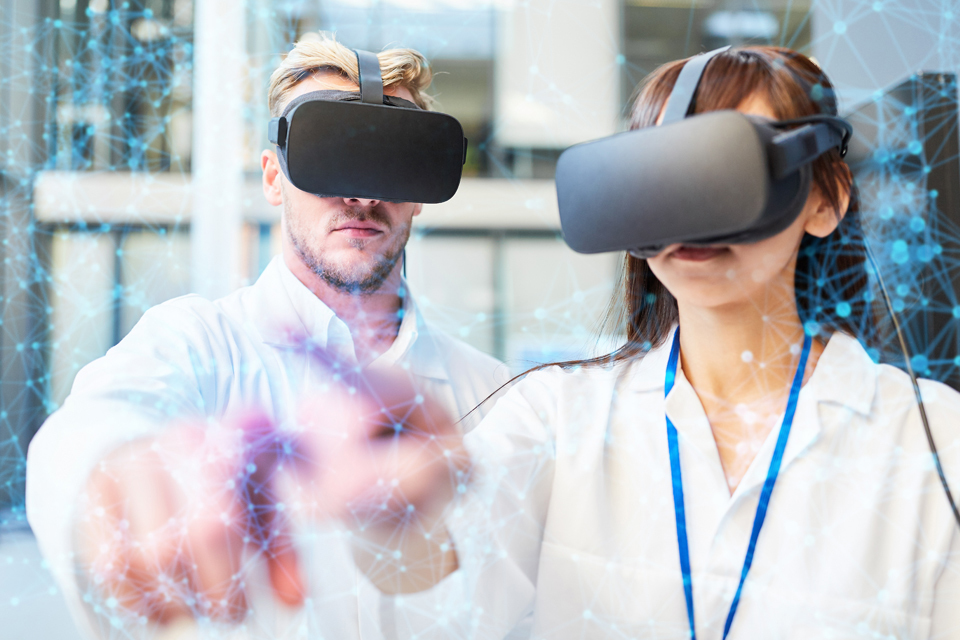 A vital part of the NDA's mission is driving innovation in nuclear decommissioning – to help address the complex challenges across its sites and businesses.
This work is about using existing technologies innovatively, as well as encouraging new and more efficient approaches, to decommission the UK's oldest nuclear sites and help the NDA achieve its mission faster and safer – while providing greater value for money for the taxpayer.
Four areas for improving productivity, efficiency and effectiveness across the whole of the NDA group have been identified:
Reducing our waste – finding new ways to drive the waste hierarchy, increasing recycling and reuse in order to reduce volumes sent for disposal
Intelligent infrastructure – using autonomous technology to manage assets and buildings proactively and efficiently
Moving humans away from harm – reducing the need for people to enter hazardous environments using autonomous systems, robotics and wearable technology
Digital delivery – adopting digital approaches for capturing and using data, to improve planning, training and aid decision-making
Prof Melanie Brownridge, the NDA's Director of Technology and Innovation, said:
The nuclear industry, particularly the UK nuclear supply chain, leads the world in many areas – but there is still huge potential to bring in technologies from other sectors and take advantage of work under way within other government departments too.

The Grand Challenges are deliberately ambitious and, by clearly setting out our aims, we intended to stimulate discussion and encourage the supply chain to develop technology which will improve the way we work and help deliver our mission.
By 2030, the NDA aims to achieve:
50% of waste, produced from decommissioning and clean-up, being recycled
Over 70% reduction in the generation of 'secondary wastes' – particularly those associated with decontamination.
All new buildings to be self-monitoring and energy neutral by 2030 – with a 50% lifetime cost reduction
A 50% reduction in decommissioning activities carried out by humans in hazardous environments
The Technology and Innovation programme is already vital part of the NDA's mission and has helped develop unique technologies which could have a significant impact on decommissioning and hazard reduction.
Robots on the rise and heading for Cumbria