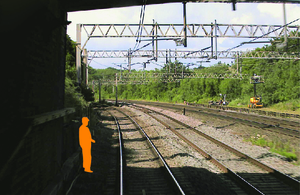 At around 16:28 hrs on 16 June 2020, a passenger train, travelling from London Euston to Liverpool Lime Street, came close to striking a track worker just north of Leighton Buzzard station. The track worker was undertaking a vegetation survey on behalf of a contractor. No one was injured.
We have undertaken a preliminary examination into the circumstances surrounding this incident. Having assessed the evidence which has been gathered to date, we have decided to publish a safety digest.
The safety digest will be made available on our website in the next few weeks.
Published 1 July 2020