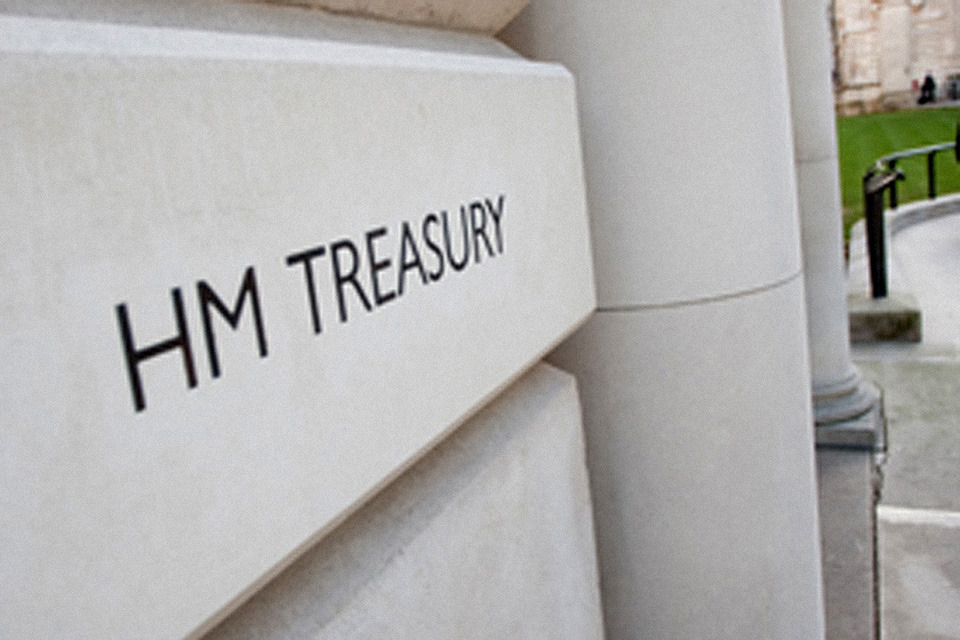 HM Treasury's Net Zero Review publishes interim report to inform next steps in green transition
first report of its kind from any finance ministry in the world
final report will outline how government can encourage innovation, support the UK's competitiveness and manage impacts on households
HM Treasury's interim Net Zero Review – the first of its kind from a finance ministry – has been published today (17 December) to inform next steps in the UK's transition to net zero by 2050.
It will support the government's work in maximising opportunities and benefits for the UK over the next 30 years as we transition to net zero, and help to ensure an equitable balance of contributions between households, businesses and the taxpayer.
The UK has already made significant progress in cutting greenhouse gas emissions and supporting clean growth – since 1990, emissions have been reduced by 43% whilst the economy has grown by 80%. The Government has already set out plans to go further and faster in tackling climate change, investing in new technologies and ambitious policies whilst creating and supporting hundreds of thousands of jobs and stimulating private sector investment across the country.
Reaching net zero will be a collective effort across households, businesses and the government. Today's interim report explores how people's lives, businesses and the economy will adapt to the shift to net zero, and lays out some of the choices the Government will consider as it seizes new opportunities in the green industrial revolution.
Kemi Badenoch, the Exchequer Secretary to the Treasury, said:
We are determined to achieve a cleaner, green future, and cutting our emissions to net zero by 2050 is crucial to this.

We are already making good progress and have set out billions of pounds in green investment, including decarbonisation and greener homes, electric vehicle charging infrastructure, walking and cycling infrastructure, flood defences and backing enough offshore wind to power every UK home by 2030.

This valuable piece of analysis will help inform our next steps as we work to build back better and greener.
The interim report contains initial analysis, rather than policy recommendations, which will guide further work ahead of the publication of the Review's final report next year. This follows a recommendation from the independent Climate Change Committee.
The final report will build on this analysis, looking at how the government can encourage innovation, technological development and investment in green technologies the UK; address risks to competitiveness; and manage implications of the transition for households. This will also complement the government's Net Zero Strategy to be published next year, as well as sectoral decarbonisation strategies.
The Net Zero Review is part of a government-wide effort to achieve net zero and address wider environmental issues, including the Prime Minister's 10 Point Plan for a Green Industrial Revolution, which will create and support up to 250,000 jobs across the UK by 2030, and has the potential to deliver over £40 billion of private investment by 2030.
The government published its Energy White Paper earlier this week and will set out its Heat and Buildings Strategy, Transport Decarbonisation Plan and Industrial Decarbonisation Strategy in due course.
HM Treasury also recently updated the Green Book, which details how major investments are appraised, to ensure that all projects are assessed against the government's strategic objectives, including reaching net zero.
Ahead of COP26 and the G7 presidency, the UK is also bolstering its global climate leadership and recently announced an ambitious new target (NDC) to reduce emissions by at least 68% by 2030, compared to 1990 levels. Last week, the UK co-hosted the Climate Ambition Summit, which encouraged other countries to submit similarly ambitious NDCs, and saw commitments covering 71 countries (including EU member states covered by the EU NDC) on display.
Further information
the Net Zero Review's Interim Report is now available
the terms of reference for the Net Zero Review are now available
the report sets out initial analysis covering:
The economy and net zero: The scale, distribution and balance of new growth opportunities and challenges will depend on how the economy and policy respond to the changes required. The transition to net zero creates new growth and job opportunities for the UK.
The costs and investment required: new investment will be required to seize the opportunities of net zero, and there are opportunities to bring down the costs by encouraging innovation. This includes both public and private sector investment.
Markets and climate change: markets are operating in a way that is contributing to climate change, and the government will need to use a mix of policies to address these and to manage the effect on households and business.
Innovation and private finance: well-designed policy can reduce the costs and risks for investors, supporting innovation and the deployment of new technologies which will be crucial for the transition to net zero.
International competitiveness: the UK is well-positioned to use its early mover advantage to generate low-carbon export opportunities, but the risk of carbon leakage, where policies lower emissions in the UK but inadvertently increase emissions elsewhere, increase if other countries do not adopt similarly ambitious climate initiatives.
Households' exposure to the transition: households are exposed to the costs and benefits of the transition through their consumption, jobs and assets, and the government will need to design net zero policy to spread the costs fairly across different groups and over time.