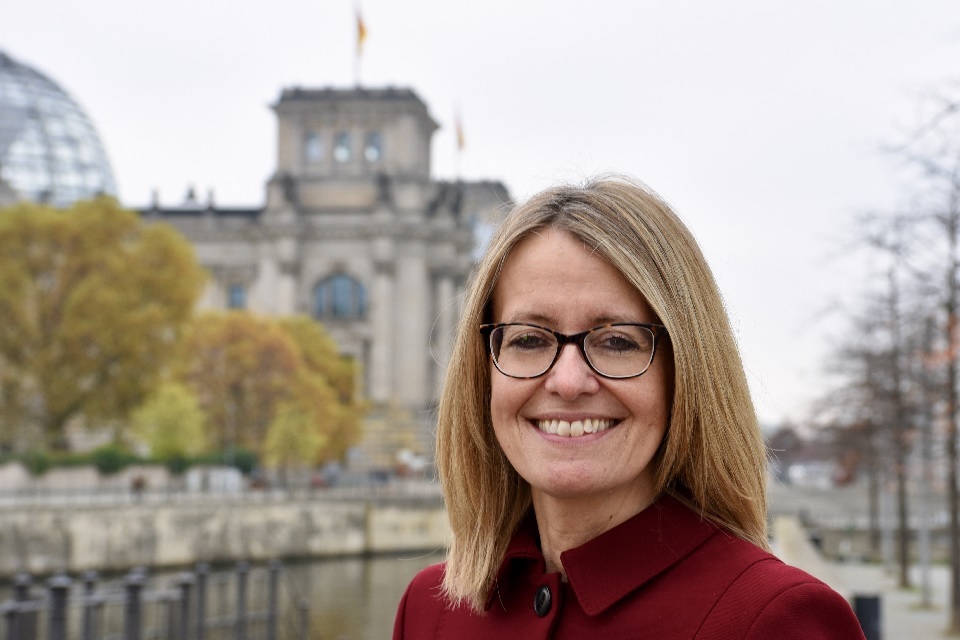 The new British Ambassador Jill Gallard CMG takes office on 11 November 2020. She is the first female British Ambassador to Germany.
Ms Gallard is pleased that her new role coincides with the arrival in Germany of TRH The Prince of Wales and The Duchess of Cornwall, whom she will accompany in Berlin. The Royal couple will be attending this year's Remembrance Day service in the German Parliament at the invitation of Federal President Frank-Walter Steinmeier.
Jill Gallard's diplomatic career has been focused on Europe. This will be her fifth posting in a European country. From 2018 to 2020 she worked as Deputy Political Director and Director Western Balkans and Eastern Mediterranean in London. Prior to that, she was the Director of Human Resources. From 2011 to 2014 she was the British Ambassador to Portugal.
Commenting on her new role, Ms Gallard explains:
It is a great honour to be the British Ambassador to Germany. When it comes to the most critical problems facing the world today – from dealing with COVID-19 to climate change – the UK and Germany often share the same positions. I look forward to maintaining and cultivating the many friendly ties that exist between our two countries.
Ms Gallard is married and has two children. She grew up in Northern Ireland and speaks German, French, Spanish and Portuguese.
She is succeeding Sir Sebastian Wood, who retired from the Diplomatic Service in September.