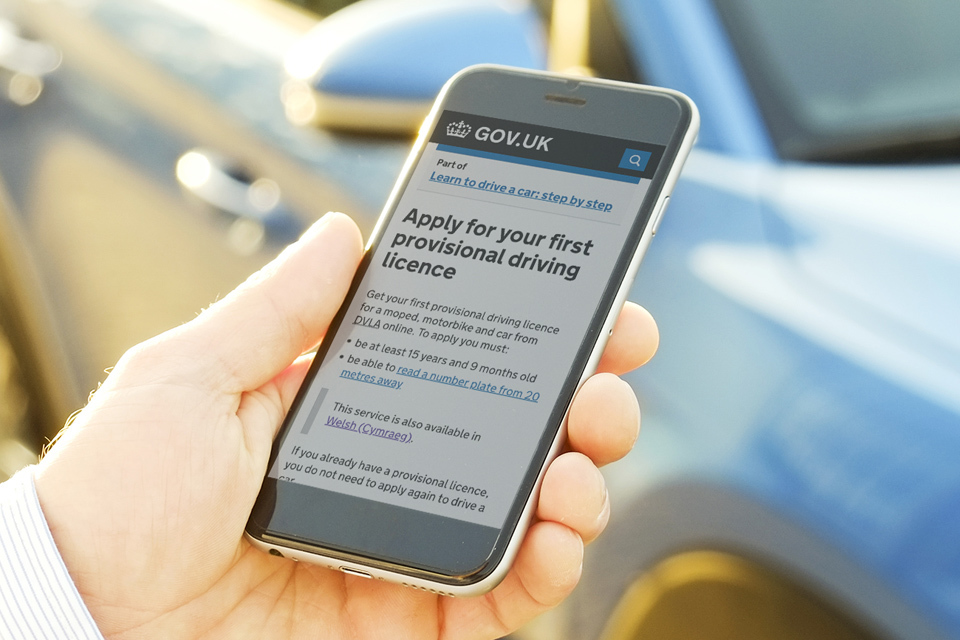 Online applications now account for nearly 4 out of 5 provisional driving licence applications and around half of all driving licence renewals – an increase of around 10% over the last 3 years. A provisional licence costs £43 when applying by post, but only £34 online, with renewals costing £17 by post and £14 online.
But some drivers missed out on the savings last year with more than 1.2 million drivers posting their applications to DVLA.
DVLA Chief Executive Julie Lennard said:
Each year, more and more people are choosing to use our online services and it is always cheaper and quicker to renew your driving licence on GOV.UK. It's also the quickest way for those who have lost or misplaced their licence to apply for a replacement.
Notes to editors:
Drivers who apply online should only use GOV.UK so they can be sure of dealing with DVLA directly and paying the lowest price for services that carry a fee.

By using GOV.UK when applying for services online, motorists can also ensure they avoid using third party websites. Such sites will often charge an additional fee for services that are free – or cost significantly less – on GOV.UK. Websites such as these are not connected with the DVLA in any way.

Customers can apply for a provisional licence online with DVLA on GOV.UK

Customers can find out more about renewing their driving licence and renew it online with DVLA on GOV.UK

If they are aged 70 or over, customers can renew their driving licence online with DVLA for free on GOV.UK

It's free to renew a licence at the age of 70 or older, irrespective of the route chosen.
Press office
DVLA Press Office
Longview Road
Morriston
Swansea
SA6 7JL
Email press.office@dvla.gov.uk
Monday to Friday 8:30am to 5pm – only for use by journalists and the media: 0300 123 0791
Out of office hours – only for use by journalists and the media: 0300 123 2407