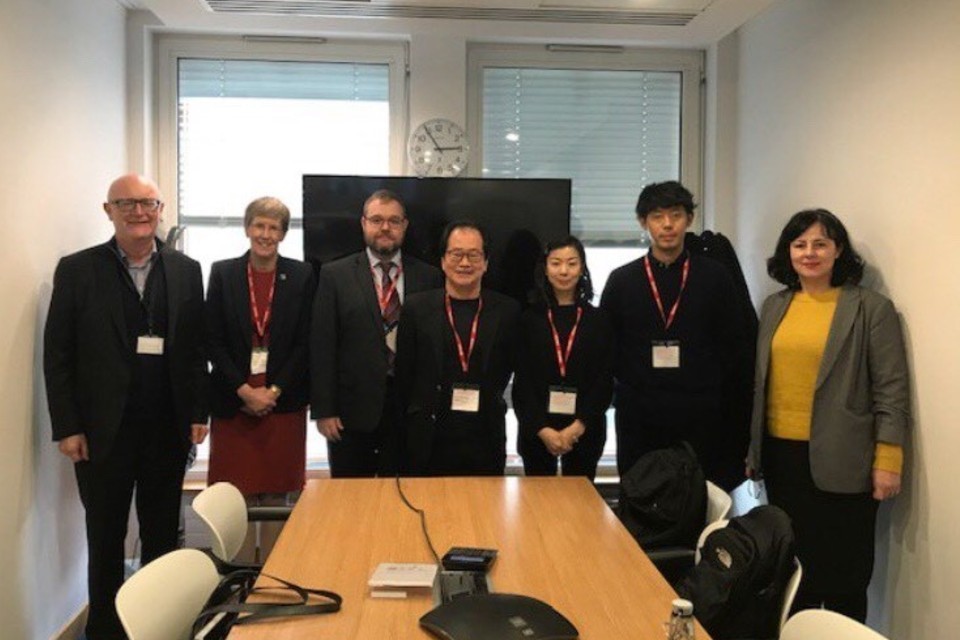 The Committee on Radioactive Waste Management (CoRWM) and Radioactive Waste Management (RWM) met with a research team headed by Prof. Shunji Matsuoka from Waseda Resilience Research Institute (WRRI) of Waseda University, Tokyo, on 12 February 2019.
The Institute has conducted research on the social acceptance of High-Level Waste treatment and disposal activities since 2015.
The purpose of the meeting with CoRWM and RWM was to:
discuss previous experience in the UK in engaging with the public and communities on these subjects
understand the emerging approach for future engagement and consensus building through communications
understand also citizen participation in the site selection of a geological disposal facility in the UK
RWM presented the history of higher activity waste management and siting process for a Geological Disposal Facility (GDF), including outreach events and outputs from the National Geological Screening exercise.
The group discussed the importance of communication and challenges associated with public awareness and engagement around the GDF project.