<meta name="govuk:analytics:organisations" content="">
Czech Sport Aircraft Sportcruiser (G-CGEO) landing gear damage, operating a private flight, Cambridgeshire.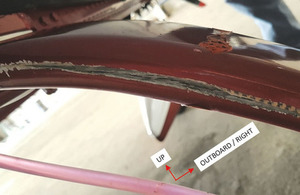 The aircraft's right main landing gear leg was damaged following a normal landing. The investigation revealed a manufacturing defect.
The aircraft manufacturer is currently certifying a strengthened main landing gear leg design and has improved the manufacturing process to prevent the same accident from happening again.
Published 25 April 2019
Thank you for your feedback